Popular BitTorrent client Vuze gets an upgrade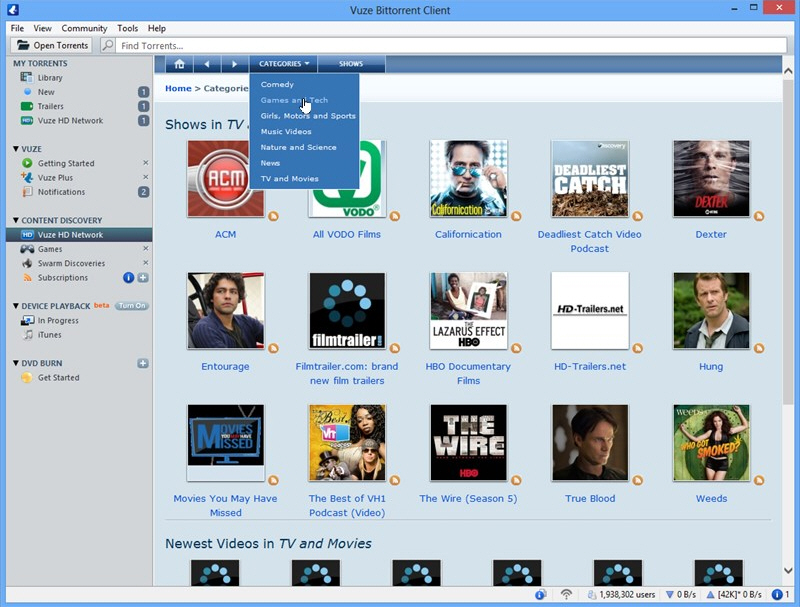 Azureus Software has released Vuze 5.1, a major update of its cross-platform BitTorrent client. Vuze, described by Azureus as "the best way to download torrents", aims to make finding, sharing and download torrents easier than other clients.
Version 5.1 boasts a new flow for its Open Torrent dialog box, a new Tags Overview option, the ability to view torrent file availability and an option to amend transfer stats, among other new features. It's had a number of notable bug fixes made too.
The new Open Torrent dialog sees the box split into two separate sections: a simple open dialog box is then followed by a torrent open options window. The options window has been streamlined to show fewer settings by default, so users can more easily view the component files in a torrent.
Version 5.1 also introduces Tags Overview, an additional view to simplify the managing and viewing of tags. This comes with a number of new per-tag features that make them behave in a similar way to categories, plus new options including "move on complete" and "minimum share ratio".
Users can now add an optional file column to the file torrent details tab that shows the availability of a torrent based on the minimum availability of each of its separate pieces. In addition, users can now easily mark multiple torrents at Watched.
Users also gain the ability to set share ratios for individual torrents, plus edit column headings and amend transfer stats, among other minor new features.
Bug fixes include displaying the min/max button in tab view, better icon transparency in Windows 8 and a reinstatement of the sidebar pop-up menu. Newly added subscriptions should now show correctly while a correction to the triggering of swarm discoveries has also been implemented.
Vuze 5.1 is a free download for Windows, Mac and Linux, and is based on open-source software.