Bing wants your photo for its homepage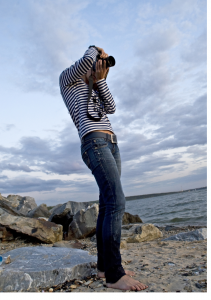 Turns out that today is World Photography Day and while Google failed to even note the event with one of its Doodles, rival Bing has taken notice of the occasion. Unsurprising really, considering Microsoft's search engine is well known for its daily images that feature various stunning pictures from a range of subjects.
Today Bing announces a partnership with Discovery to set up a contest for photographers of all ability levels. "We're excited to invite you to be a part of Bing's Hometown Homepage Photo Contest" says Michael Kroll, Principal UX Manager at Bing.
Prospective contestants can submit their work, between today and September 3, by visiting the Bing Homepage App on Facebook. The rules are very simple. "What we're looking for are images that highlight and capture the beauty of your hometown. Is there a special landmark, view-point or natural wonder that captures the essence of your town? Snap it and send it to us" explains Kroll.
Bing plans to announce ten finalists on September 10, and then allow people to vote for their favorite via Facebook. The winner's image will appear as the Bing background on October 1, and he or she will also receive a Nokia Lumia 1020, 500px membership, and a canvas of the image. Not a bad haul, simply for snapping a picture.
Image Credit: Alexey Bayshev / Shutterstock