Google Street View takes you to the zoo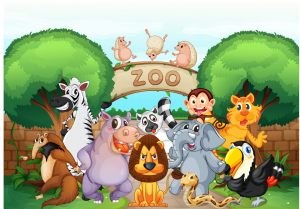 "Someone told me it's all happening at the Zoo". Google's Street View team has traveled around the world from coral reefs to canyons and down the trails of National Parks. This time the trekkers caught a break with something a bit more relaxing than a miles long hike or a dive in an area known for its sharks.
Now the team visits zoos, allowing you to get a sneak peak of a place you wish to visit, or simply enjoy the view from the comfort of your chair. "Lions and tigers may be standard attractions, but starting today, you can also use Street View to see the panda bears noshing on bamboo and tumbling around the Chengdu Research Base of Giant Panda Breeding in China. More than 30 percent of this endangered species calls this important conservation and breeding facility home", says Deanna Yick, Street View Program Manager.
The imagery sets also incudes several popular North American facilities, such as San Diego, Houston, Atlanta, and Chicago -- among others. You can also explore the Chapultepec Zoo in Mexico, and the Toronto Zoo and Jungle Cat World Wildlife Park in Ontario, Canada.
There are also various zoos located in South America, Taiwan, Australia and Germany. These locations all join ones previously available in Spain, Belgium, France and the UK.
Now it is up to you to do the exploring, and you don't need to be Dr. David Livingstone to pull it off. However, it could be dangerous to your wallet -- you may just end up booking yourself a vacation.
Image Credit: Matthew Cole / Shutterstock