Big isn't always best when choosing enterprise content management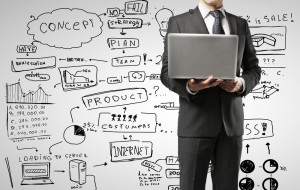 Size isn't everything when selecting an enterprise content management (ECM) solution, according to independent global analysts Ovum. Companies also need to consider vendors in terms of market share, profitability, and capability to support the deployment along with the enterprise's own business requirements through its lifetime.
In its latest Ovum Decision Matrix, which is focused on the selection of ECM solutions, the analysts reveal that file sync and share is becoming the next must-have feature as organizations demand secure ways of sharing information outside the corporate firewall. In addition, end users are demanding empowerment through the use of social media in a business context, as well as increased support across various mobile platforms.
Sue Clarke, senior analyst at Ovum, says, "Because much of the functionality is now commoditized, and the industry has gone through a period of consolidation, which has reduced the number of platforms available, it is becoming increasingly difficult for the CIO to select the most appropriate solution".
A further important factor in choosing a vendor is the support associated with migration. The report reveals that whilst most suppliers offer a migration toolkit extra support is usually required. "ECM deployments can be difficult and complex and generally require services for all but the simplest of deployments. Even migrating from one platform to another or from one version to the next is not without its difficulties," adds Clarke.
For more information on the latest decision matrix and to register to download it visit the Ovum website.
Image Credit: Peshkova/Shutterstock