Microsoft releases Windows 8.1 to OEMs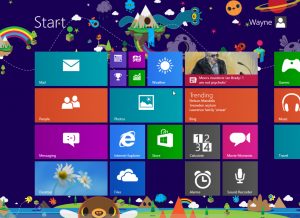 Ten months after Microsoft launched the polarizing Windows 8, comes the news that the software giant has now reached RTM on Windows 8.1, and started to roll out the OS refresh to its hardware partners.
I'm using Windows 8.1 as my primary operating system, and frankly can't wait to install the finished OS, but will have to wait a while yet -- that's not set to be made available to consumers until October 18. I was never a fan of Windows 8, but 8.1 is a huge improvement.
In a new blog post, Antoine Leblond, Corporate Vice President, Windows Program Management, says:
Windows 8.1 is a significant update. We have delivered in a very short time an update to the OS that will bring an even greater unified experience for our customers. As we consider the code we just handed off, and the new intuitive and fluid computing experience it provides -- anytime, anywhere, across all devices -- we're confident we made the right bet in continuing our vision and following through on our commitment to rapid innovation and responsive engineering.

In the past, the release to manufacturing (RTM) milestone traditionally meant that the software was ready for broader customer use. However, it's clear that times have changed, with shifts to greater mobility and touch as well as the blurring of work and personal lives. As such, we've had to evolve the way we develop and the time in which we deliver to meet customers with the experience they need, want and expect. We've had to work closer to our hardware partners than ever before. Reaching this milestone is about optimizing the overall experience for our customers. Our hardware partners are in a position to prepare the wide array of innovative devices our customers can expect later this fall -- just in time for the holidays. Over the next several months we'll see beautiful, powerful devices, from the smallest tablets to the most lightweight notebooks to versatile 2-in-1s, as well as industry devices designed for business.

While our partners are preparing these exciting new devices we will continue to work closely with them as we put the finishing touches on Windows 8.1 to ensure a quality experience at general availability on October 18th. This is the date when Windows 8.1 will be broadly available for commercial customers with or without volume licensing agreements, our broad partner ecosystem, subscribers to MSDN and TechNet, as well as consumers.
Are you excited by the news that Windows 8.1 continues to edge closer to release, or are you hoping Steve Ballmer leaving will result in a change of direction for Windows 9?