IObit Advanced SystemCare 7 Beta 2 adds welcome new features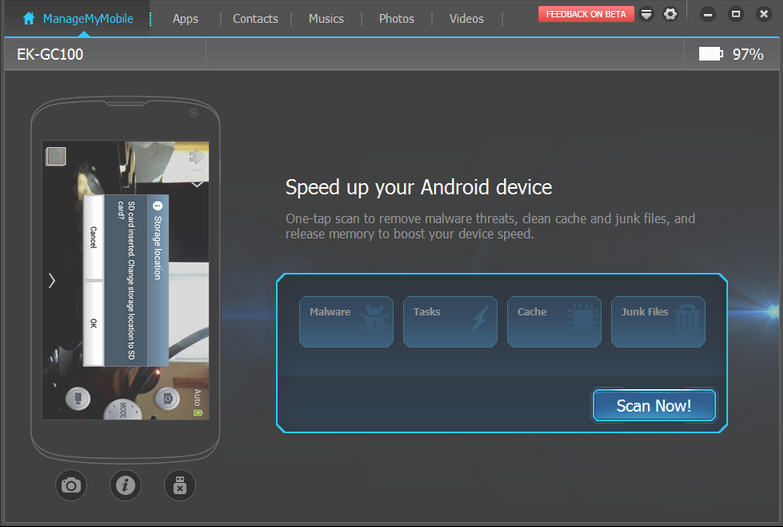 IObit has released the second public beta of Advanced SystemCare 7.0, its flagship PC maintenance suite, with even more new tools and options.
The package comes bundled with IObit Uninstaller 3, for example, which now supports listing and removing browser plugins.
IObit's Start Menu 8 has been added for Windows 8 users.
A ManageMyMobile option attracted our attention, with the claim that it would "clean and boost" Android devices from the PC. But in reality it just installs IObit's Advanced Mobile Care app on your Android device, then controls it remotely (scanning for malware, deleting junk files and more), so isn't adding any great value to previous versions.
The Homepage Protection module also proved a little disappointing. It aims to offer "better homepage and default search engine protection", yet on our PC just installing it reset our Internet Explorer home page to MSN, without even asking.
There is also good news here, though. Program Deactivator can now disable and enable services, making it much better at turning off resource-hungry software. Privacy Sweep offers more control, including the ability to clear only browser history more than a week old. The program is better at clearing junk files in general, it includes various bug fixes, and fully supports Windows 8.1 and Internet Explorer 11.
We would still treat the program with great care. It's a beta, so you probably shouldn't use it to find and automatically delete whatever it likes, at least unless you have a full system backup to hand.
If you like the suite, though, there's certainly plenty to explore, and downloads of IObit Advanced SystemCare 7 Beta 2 are available now.