Windows Phone is a 'real adversary' to Android and iOS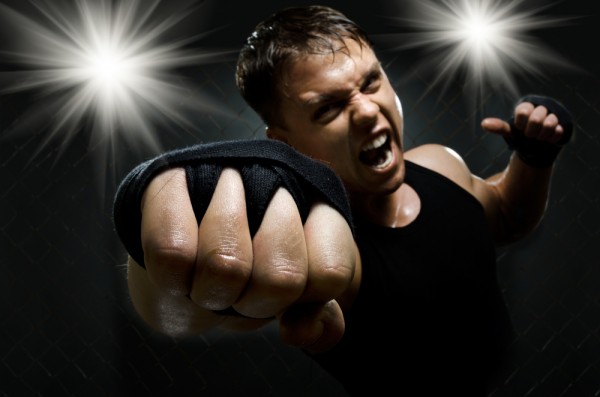 Or is it? It's not often that I see Windows Phone linked to being a "key player" on the smartphone market (quite the contrary, if some pundits are to be believed). But, according to a new report from Kantar Worldpanel Comtech, it appears that Microsoft's operating system has established itself as a "real adversary" to Android and iOS. That appears to be no small feat.
Between May and July 2013, Windows Phones accounted for 8.2 percent of all smartphone sales in five major European markets -- France, Germany, Italy, Spain and UK. Compared to the same time-frame from last year (when it had 4.9 percent market share), the OS grew by 3.3 percentage points, or 67.34 percent. That is a sizeable increase, however one that did not lead to Windows Phone's market share hitting double digits in a larger region (which, in my opinion, is a noteworthy steppingstone for any podium contender).
In the five aforementioned markets, Windows Phone had hit its highest market share in France (11 percent). UK takes second place (9.2 percent), followed by Germany (8.8 percent), Italy (7.8 percent) and Spain (1.7 percent). By contrast, the lowest market share for iOS, during the same time-frame, is 6.1 percent (Spain), while Android fares better with a whopping 55.2 percent (UK).
"Android and Apple take the lion's share of the headlines and continue to dominate smartphone sales, so it's easy to forget that there is a third operating system emerging as a real adversary", says Kantar Worldpanel ComTech strategic insight director Dominic Sunnebo. "Windows Phone, driven largely by lower priced Nokia smartphones such as the Lumia 520, now represents around one in 10 smartphone sales in Britain, France, Germany and Mexico".
Windows Phone's market share did manage to make a real splash, but outside of Europe. "For the first time the platform has claimed the number two spot in a major world market, taking 11.6 percent of sales in Mexico", says Sunnebo. And, Microsoft's local arm has a very good reason to celebrate -- in Mexico, Windows Phone's market share surpassed BlackBerry's (10 percent) and iOS' (9.2 percent). And even though it's the latter achievement that really matters, outpacing the Canadian maker's OS in one of its traditional markets is also a huge victory.
The market where Windows Phone's share should show major signs of improvement (but doesn't) is US -- Microsoft's OS grew to 3.5 percent, in beween May and July 2013, from three percent, in the same respective time-frame from last year, market share. The slight increase shows to prove that both the software giant and its partners need to show up with more appealing propositions to US customers (extended carrier support for all locally-available handsets is one area where Windows Phone still needs to show signs of improvement, aside from sustained marketing efforts).
So where do the new Windows Phone sales come from? Well, it's not from Android and iOS. "Windows Phone's success has been in convincing first time smartphone buyers to choose one of its devices with 42 percent of sales over the past year coming from existing featurephone owners", says Sunnebo. "This is a much higher proportion than Android and iOS. The Lumia 520 is hitting a sweet spot, offering the price and quality that new smartphone buyers are looking for".
"Featurephone owners present a huge opportunity, representing more than half of all mobile users globally [Argentina, Australia, Brazil, China, France, Germany, Italy, Japan, Mexico, Spain, UK and US] and this will be the new battleground over the next year", says Sunnebo. There are two takeaways here.
First, Windows Phone will have to be increasingly convincing to featurephone users, in order to make them switch and gain considerable ground against Android and iOS in this end of the market. And, second, it appears that Windows Phone cannot fight Android and iOS on equal terms, in its current state. Both are indicative of a wishful-thinking type of strategy (that featurephone users will switch and Windows Phone will improve, respectively), but not of a thought-out, long-term plan. Microsoft's OS has to gain big in the mid-range and high-end segments, in order to strive in mature markets and insure healthier margins for OEMs.
Photo Credit:  tankist276/Shutterstock