Amazon lights a Matchbook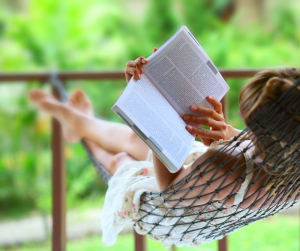 Playing with fire is generally considered bad practice -- I know, as a parent I recommend my kids avoid it. Amazon, however has a whole new Matchbook that it can not wait to set alight. In this case, thankfully, there are no pyrotechnics involved -- just some good literature.
Today the online retailer announces Matchbook -- "a new benefit that gives customers the option to buy -- for $2.99, $1.99, $0.99, or free -- the Kindle edition of print books they have purchased new from Amazon".
Any print purchase you have made, dating back all the way to the internet dark ages of 1995, when "Start Me Up" ruled TV commercials, is eligible for Matchbook. However, and there is always a catch, the publisher must enroll the title into the Matchbook program.
To put it in the words of Russ Grandinetti, Vice President of Kindle Content, "If you logged onto your CompuServe account during the Clinton administration and bought a book like Men Are from Mars, Women Are from Venus from Amazon, Kindle MatchBook now makes it possible for that purchase -- 18 years later -- to be added to your Kindle library at a very low cost".
Kindle MatchBook will launch with titles from Ray Bradbury, Michael Crichton, Blake Crouch, James Rollins, Jodi Picoult, Neil Gaiman, Marcus Sakey, Wally Lamb, Jo Nesbo, Neal Stephenson, and J.A. Jance, among others. In addition, Amazon Publishing will include all of its titles in Kindle MatchBook.
Now its up to you to put down the tablet, walk away from the PC and read a good book. May I recommend a good title for you? No... that should be left to your personal tastes.
Image Credit: Dudarev Mikhail / Shutterstock