Lenovo finally evolves to Haswell -- new Business ThinkPads and ThinkVision display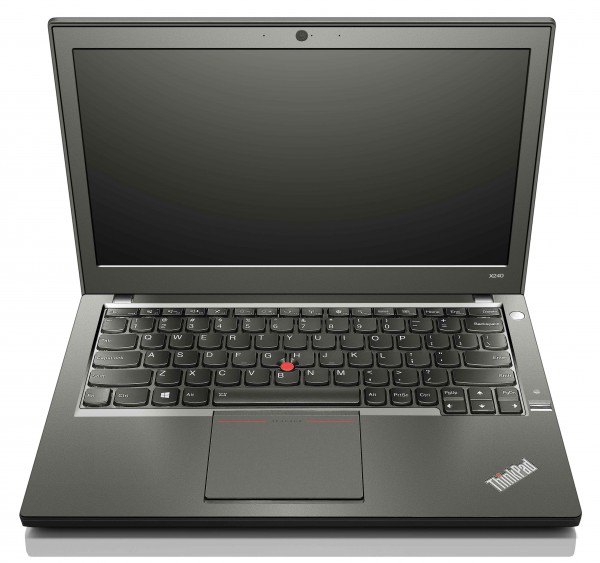 When it comes to quality, the name Lenovo is one that comes to mind. Following in the tradition of IBM before it, Lenovo has maintained the tank-like construction and elegance for which the ThinkPad brand is known. Unfortunately, many of their recent products, while wonderful, are powered by Intel's Ivy Bridge and not the current-generation Haswell. Today, that changes as the company announces an evolution in the product line -- Haswell is here.
"The ThinkPad T440s, T440 and X240 Ultrabook laptops demonstrate a deliberate and purposeful look and feel. The new modern design of the ThinkPad laptops delivers the performance users expect in business while eliciting the excitement and appeal of a consumer designed laptop. This includes 20 percent thinner form factors, a variety of panel options and up to 45 percent larger trackpads with improved click functionality supporting Windows 8 gestures", says Lenovo.
The "T" line of Laptops are some of the most popular for business professionals. Besides the bump up to Haswell, these machines will get options for up to 1TB of local storage while retaining their thinness and long battery life.
Lenovo describes the X240 as the perfect laptop for the mobile professional. According to the company, "the X240 weighs less than three pounds and is only 20.3mm thin. Featuring up to 4th generation Intel Core i7 processors, up to one terabyte of storage, a 12.5 inch Full HD display option with touch, ThinkPad Precision backlit keyboard and the ability to go 'dongle free' with a complete set of ports for full connectivity, the X240 is the definitive thin and light Ultrabook".
The "T" and "X" lines of laptops will also feature Lenovo's power-bridge technology. The manufacturer explains that it "allows users to swap external batteries without powering down their PC. This new 'hot swap' feature, available with the ThinkPad 68 (23.5Wh), 68+ (72Wh), and 48Wh batteries, provides flexibility and maximum battery life in nearly any situation and extends productivity beyond all day." This is a killer feature that can help a business user avoid an embarrassing situation.
In addition to the T and X line, Lenovo has also announced upgrades for its small business "S" line. "Whether for business or pleasure, the new ThinkPad S440 and S540 offer a premium look and feel with bevelled edges to give the impression of a floating PC and an ultra-thin bezel to accommodate a larger screen in a smaller form factor. Featuring the latest 4th generation Intel Core processors, up to Full HD anti-glare touch displays and discrete graphics, the S440 and S540 deliver the right match for business productivity and personal computing", says the company.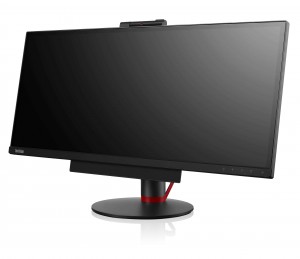 The hardware maker is not just announcing laptops. Lenovo has also announced a new 21:9 panoramic display named "ThinkVision LT2934z", which is simply jaw-dropping. The company says the monitor features "a 29 inch AH-IPS LED backlit panel offering 33 per cent more viewing area than a traditional 16:9 screen, the new ThinkVision LT2934z delivers a true cinematic experience."
Lenovo further explains that "office applications show substantially more information and movies or games look extraordinary on the 2560x1080 display[...] includes a Full HD webcam, dual array microphone and speakers for exceptional video calls and Picture-in-Picture capability enables a continuous multi-tasking workflow".
While I am always excited about new Lenovo laptops, the display has me excited most. It looks simply gorgeous and, at 29-inches, it could reel in many customers from business, as well as multi-tasking consumers.
According to pricing and availability, Lenovo lists the following:
ThinkPad T440s -- end of October priced from $1149
ThinkPad T440 -- end of October priced from $899
ThinkPad X240 -- end of October priced from $1099
ThinkPad S440 -- September priced from €699 (limited markets)
ThinkPad S540 -- October priced from €649 (limited markets)
ThinkVision LT2934z -- October priced from $799 (limited markets)
Will the change from has-been Ivy Bridge to Haswell get you to upgrade? Tell me in the comments.