Sweet! Google unwraps the next version of Android: KitKat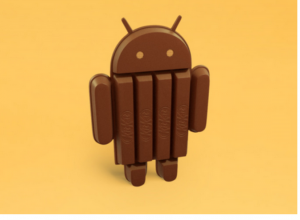 In something of a surprise move, Google announces that the successor to Jelly Bean will not be Key Lime Pie as everyone was expecting but… KitKat. There are no details of just what Android 4.4 will have to offer, or when we can expect to see it, but the new KitKat website promises to "make an amazing Android experience available for everybody".
The name might seem like something you would expect to hear announced on April 1, but this is no joke. The Nestlé website confirms that the next version of Google's operating system will be named after the "popular chocolate and wafer confectionery".
But the joint venture is likely to lead to some raised eyebrows in the technology community (ignoring the fact that KitKats are really a snack rather than a dessert). John Lagerling, director of Android global partnerships says that the name change decision came when Google "realised that very few people actually know the taste of a key lime pie", but many are going to see it as a marketing move.
The marketing machine is now rolling into motion. Nestlé is already in the process of producing 50 million specially branded KitKat bars which will give chocolate lovers the chance to win a range of prizes including Nexus 7s and Google Play credits.
Nestlé says that the partnership is part of the company's latest move to "leverage digital technology and online content to get closer to its consumers to better understand and cater to their preferences". Whether this is a reference to the sharing of customer data is not clear, but the joint forces of two such gigantic companies certainly raises some questions.
What do you make of the name change? An interesting surprise or a money-making marketing move? Who stands to gain the most from this venture -- Google or Nestlé?