Amazon introduces 'All-New' Kindle Paperwhite for easy-on-the-eye reading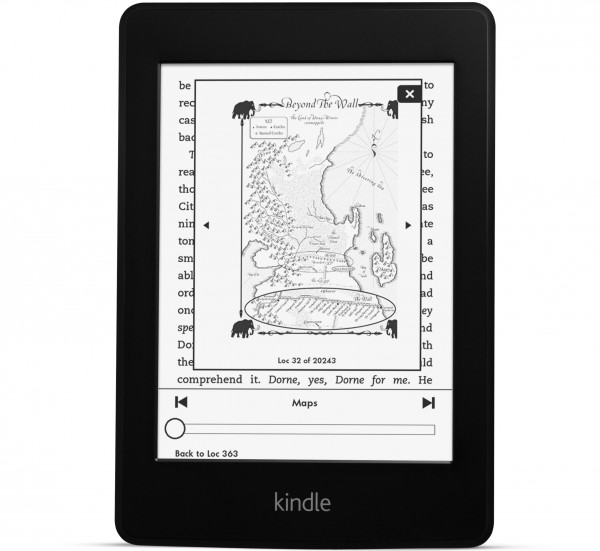 The Kindle Paperwhite is the most successful e-reader ever, and Amazon is updating the range with the sixth generation of the Kindle family. It's the "All-New" prefix that aids identification, but aside from the name, there's a new display, faster processor and a raft of new features for readers to use. In terms of appearance, there are few differences to its predecessor, but the display is where things are most noticeable.
New display technology gives a higher contrast ratio and Amazon claims that pages are "virtually indistinguishable from a physical book". No new version would be complete without an extra turn of speed, and the latest Kindle Paperwhite doesn't disappoint, offering a processor running 25 percent faster than in the previous model. The touchscreen has been upgraded with a tighter grid to help improve sensitivity and accuracy.
But it's not all about the hardware -- new features also abound. Amazon claims battery life stretches to eight weeks, and weighing in at just 7.3 ounces (207 grams) -- 30 percent lighter than the iPad Mini -- it's light on the pocket in at least one way. If you're the kind of person who likes to skip back and forth in a book, Kindle Page Flip enables you to do just that without losing your place.
Other new features include enhancements to the Vocabulary Builder and the new In-Line Footnotes. There's more to come as well. Kindle FreeTime is something that may well be welcomed by parents. It turns reading into a game for kids, letting them earn achievements by way of encouragement. Also in the pipeline is integration with Goodreads, which means you'll be able to keep an eye on what your friends are reading.
The Wi-Fi only and 3G + Wi-Fi versions of the e-reader are available for pre-order for $119 and $189 respectively. The price of the Wi-Fi only Paperwhite does come with some baggage. Shell out $119 and you'll have to put up with onscreen advertisements. Pop an extra $20 in Amazon's pocket and you'll be freed up from seeing these "special offers".
While pre-ordering is already an option, there is a bit of a wait to endure. The Wi-Fi only model is due to ship on September 30, but if you've got your eye on the 3G model, you'll have to hold out until November 5.