Google celebrates Chrome's 5th birthday with Apps for the desktop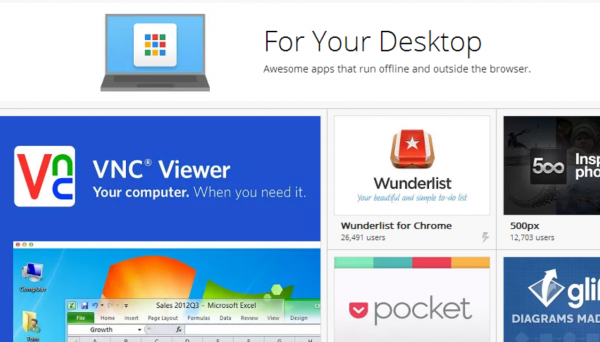 Five years. That's how long it is since Chrome was unleashed on an unsuspecting world. Five years and we've already made it to version 29! There will undoubtedly be a few glasses charged in celebration, but Google is also taking this special date as an opportunity to reveal a "new breed of Chrome Apps". Head to the Chrome Web Store and you'll find a new section: For Your Desktop.
Working online with web apps has become increasingly common, but traditional desktop apps are still more popular. Now Google is looking to blur the boundaries between the two, making web apps much more like desktop software. The key thing to note here is that the apps that are found in this section do not -- after the initial download process of course - require an internet connection: they can be used in offline mode.
The news is something that will be music to the ears of Chromebook users (a club I have just joined, having come into an Acer C7), but it's also something that's available to Windows users. Linux and Mac owners haven't been forgotten, but support for these platforms is still in the pipeline.
So what's so special about this new generation of Chrome Apps? In addition to allowing for data syncing through the cloud, there's also the option of working in offline mode. To help mask the fact that you're really working in Chrome browser elements are hidden from view, and any apps you do use are automatically kept up to date.
But perhaps the most useful feature is the Chrome App Launcher. This is only available for Windows at the moment, and is installed in the taskbar after your first Chrome App is installed. Any Windows 8 user missing the Start menu could seek sanctuary here as it acts as a simple launcher for Chrome Apps as well as providing access to the Store and app options.
Full details can be found at the Google Chrome blog and the apps collection can be found in the For your Desktop section of the Chrome Web Store.