Take it lying down -- HP reveals new reclining TouchSmart PCs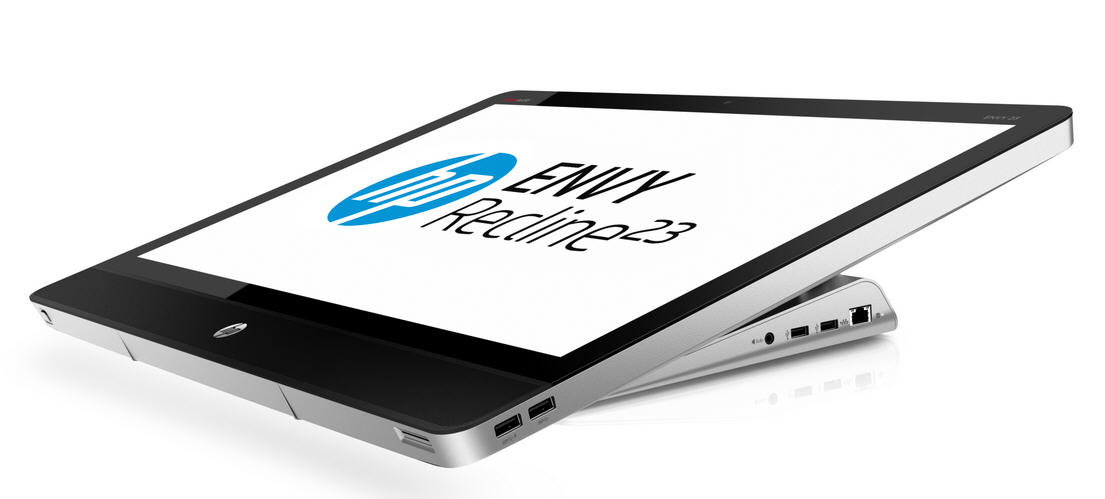 HP today announces two new All-In-One PCs with -- as is the fashion these days -- different positioning options. Available in 23-inch and 27-inch sizes, the HP ENVY Recline TouchSmart PCs have apparently been designed to allow "for a more comfortable experience and greater control than ever before".
The press release accompanying the announcement states, "an HP study revealed that while using touch screens, an overwhelming majority of people preferred their screen in a low and close position for 100 percent of touch-related tasks". Seriously? HP needed to conduct a study to discover that?
The new PCs feature 10-point touch displays and include a hinge which "enables the screen to seamlessly move below the table and closer to the lap for a natural touch navigation position, or it can be adjusted upright for traditional use and to watch movies".
The HP ENVY Recline(23) is powered by an Intel Core i7 processor, 8 GB of DDR3/1600 RAM, and a discrete Nvidia graphics processor. It will be available to buy from tomorrow priced at $1,349. If that's out of your price range, HP is offering other 23-inch variations, starting with an Intel Core i3 processor and 4GB of RAM model, priced from $999.
There's also a HP ENVY Recline(23) TouchSmart All-in-One PC Beats Edition with black and red accents and Beats Audio driven dual speakers. This version sports an Intel Core i5 processor, 8 GB of RAM and will be priced at $1,249 when available from November.
The HP ENVY Recline(27) will set you back from $1399 and comes with an i5 processor, 12GB of DDR3/1600 memory and features NFC technology to let users share content with other NFC enabled devices.