Seagate wants to stick a spinning hard disk in your tablet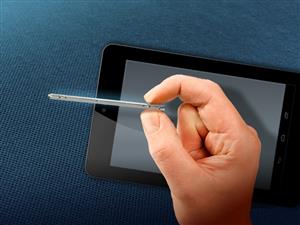 The best and fastest computer upgrade I ever made was when I went from a hard-disk to a solid-state drive. It greatly improved my boot speed and overall performance. However, with great speed came a great decrease in storage space. At the time, I had gone from a 2TB HDD to a 90GB SSD.
However, sometimes storage is preferable over speed, in which case a spinning HDD is more cost effective. Seagate, realizing an opportunity in this respect, today announces the 500GB Ultra Mobile HDD for tablets. According to the company, the drive is "designed exclusively for mobile devices. Integrated with the Seagate Mobile Enablement Kit which includes Seagate's Dynamic Data Driver software technology, the new storage solution delivers up to 7-times the storage capacity of a traditional 64GB tablet with the same power, performance and reliability of a flash device".
According to John Rydning, vice president for IDC, "when comparing side by side a tablet and a portable PC, today's tablets are trading off storage capacity in order to realize a thin and light form factor device and long battery life[...]Seagate's new Mobile Enablement Kit will bring PC-like storage capacity to future thin and light tablet designs, and position Seagate as a potential storage solutions provider to the fast-growing tablet market".
Whether consumers or manufacturers will be interested remains to be seen. While a large amount of storage is appreciated, the cloud makes it less necessary. Also, regardless of what Seagate says, a HDD still carries the stigma of failure, heat, and noise. This may end up being nothing more than a niche product for travel or business use when an internet connection is not available or allowed.
Do you need more than 64GB of storage in your tablet? Do you want moving parts in your device? Tell me in the comments.