According to Google, your Windows Phone is a feature phone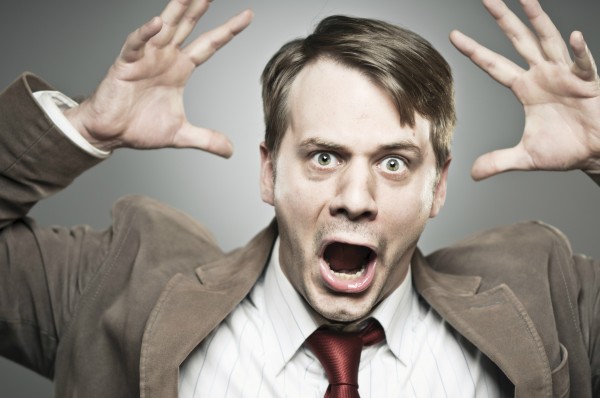 Google is renowned for its lack of Windows Phone support. The search giant has only released one app for the tiled smartphone operating system, and that is basically just a portal to the mobile Google Search page. Windows Phone users get none of the popular apps launched on Android or iOS -- YouTube, Gmail, Google Drive or Google Now. That doesn't look like it will change in the near future, unless Windows Phone's market share is significant enough for the company to notice (which is a far-fetched scenario anyway).
Sadly, Google also shows its lack of Windows Phone support at browser level. Those who wish to access the Gmail website from a handset running the tiled OS are greeted with a plain ugly interface, while Android, iOS and even BlackBerry users get treated to the latest smartphone-optimized design. As a Windows Phone user I had hoped that this would change, but it looks like Google has other plans in mind, as, surprisingly, it considers the tiled smartphone OS to be of the feature phone kind.
"People use all sorts of devices to access Gmail: their web browser, smartphone, tablet and, in many parts of the world, their feature phone. For those of you who use a feature phone to access Gmail on the go, starting today you're getting a brand new look that's faster and easier to use", says Gmail product manager Ari Bezman. What the man fails to mention is that this very same look just rolled out for Windows Phones too.
This is definitely a hit below the belt for Windows Phone users, who not only have to deal with subpar Google app support but with a subpar Gmail browsing experience too. Google could have, just as well, enabled Windows Phone to use its fancy Gmail smartphone-optimized site (pictured below on the left; the feature phone version is shown on the right, as provided by Google -- it's not a screenshot from my Gmail account for the obvious reasons), but chose not to.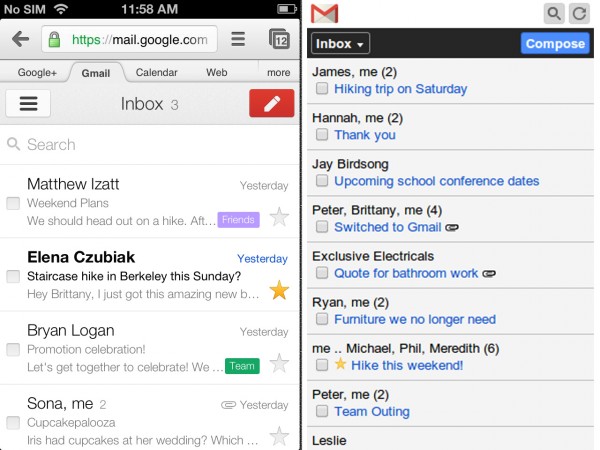 Still, if you're a glass-half-full kind of person, here are the good bits about this update. "You'll get a number of improvements that reduce the number of button presses required to read, reply and compose emails. For example, you can reply directly to a message from the thread view, you can choose to move to the previous or next conversation, and much more", adds Bezman. But, it's still ugly and doesn't let Windows users easily switch to a different Google product, like Google+, Calendar or Drive.
Granted, not many Windows Phone users will want to access the Gmail website when the OS supports Google's email service. But, on those occasions when said folks will want to use the mobile site, they'll still get the same feeling of being abandoned by a company which should treat them equally, as users, but never does. And that's not what Google should do if it wants to keep (some) Gmail users from flocking to Outlook.com.
Photo Credit: Cameron Whitman/Shutterstock