Installing Windows 8.1 -- Easy, but potentially very time consuming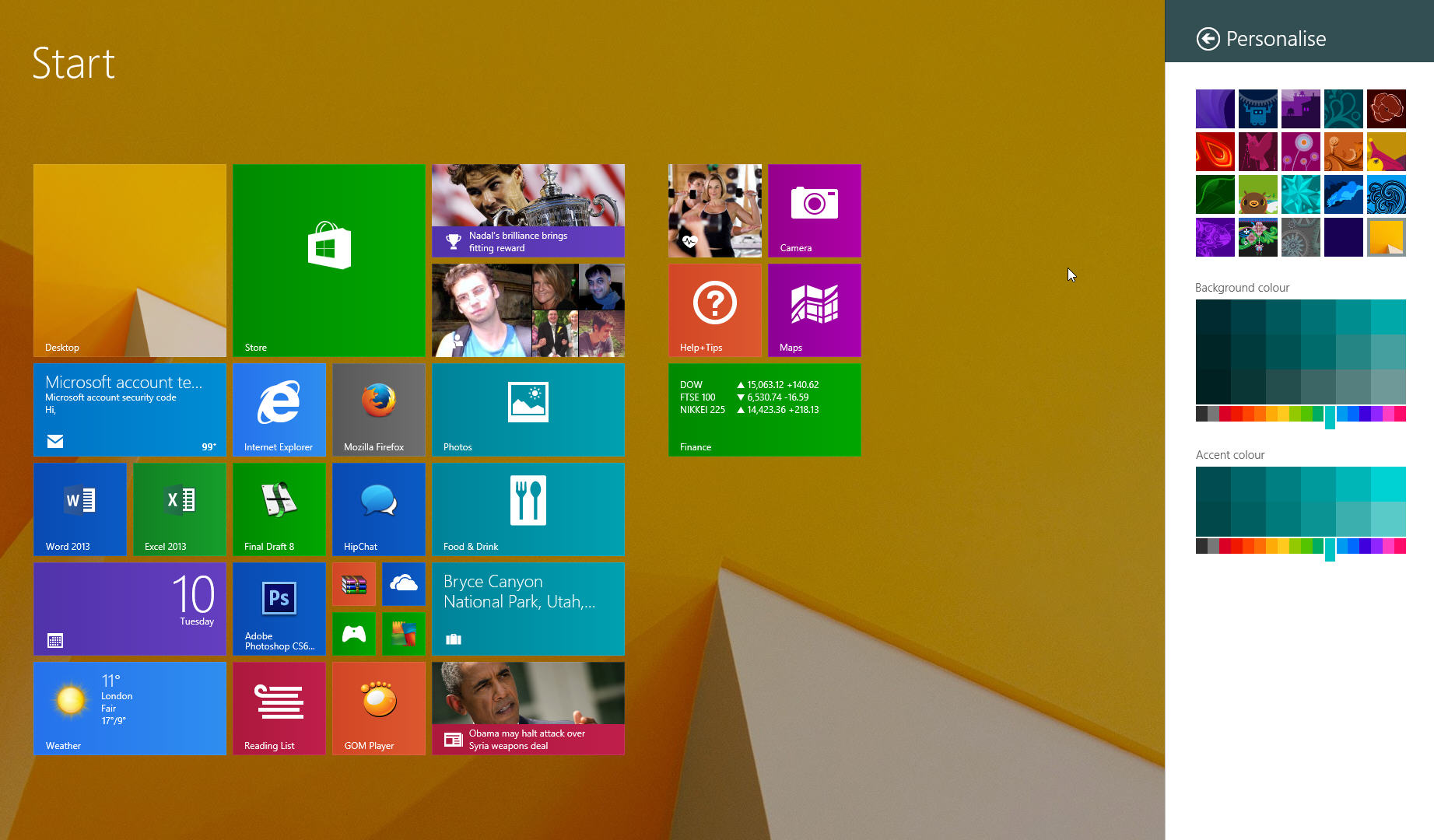 As soon as Microsoft announced it was making Windows 8.1 RTM available to IT professionals I logged into my MSDN account and started downloading the ISO for it. The size of the file varies depending on the edition you download -- approx. 3,537MB for the x64 version, and 2,643MB for the x86 release.
You can install Windows 8.1 from directly inside Windows 8/Windows 8.1 Preview. Just launch the setup.exe inside the ISO and windows will prepare the files and launch the installer. It's all plain sailing at this point.
The first question you'll encounter will be whether you want the setup to download and install updates or not. Select the former option (it won't slow things down) and click Next. Setup will check for updates, check your PC and then ask for the product key. Type this in. The key's validity will be checked immediately without your having to hit enter, and Windows 8.1 will be activated.
Click Next and accept the license terms. You'll now be presented with the important choice. You can opt to keep "Windows settings, personal files and applications", "Keep personal files only", or keep "Nothing". The first choice is a no brainer, but isn't available if you've already installed the Windows 8.1 Preview. In that case you'll only be able to choose between "Keep personal files only", or keep "Nothing".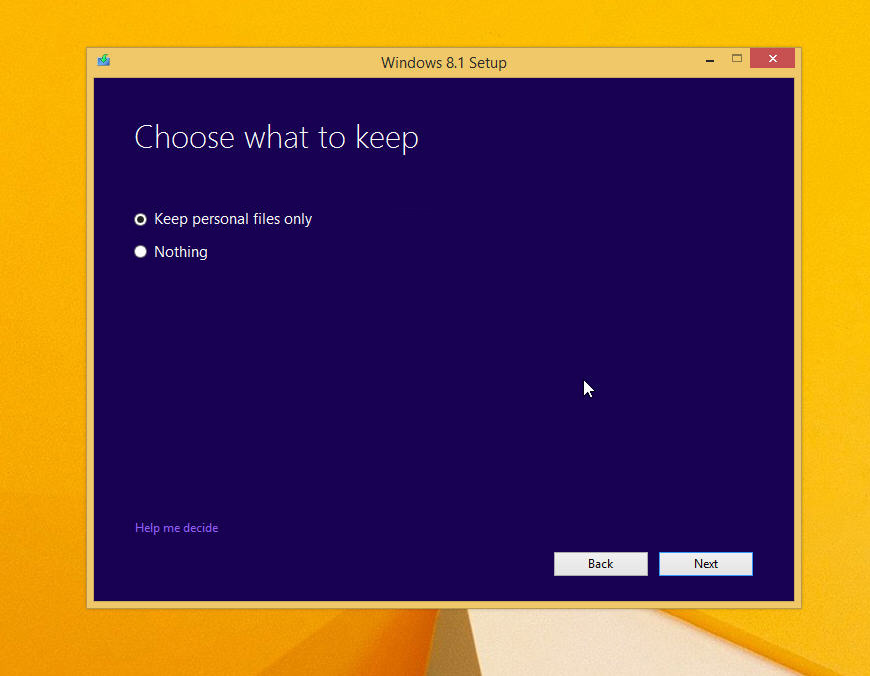 Select the option you require, and setup will go through the install process, restarting as required and when it completes you'll be invited to customize the OS, log into your Windows account and so on.
It's once all that's done that the hard work begins.
The one downside of installing RTM over the Preview is it wipes all your applications and installed programs. So that meant I had to spend ages reinstalling everything. I'm not a big apps user so I didn't appreciate how much time I was going to need to devote to getting Windows back to how I had it. I had to install Office 2013, Photoshop, AVG, WinRAR and numerous other programs. I also had to reinstall Chrome and Firefox. If you're not an Internet Explorer user it's important to make sure your bookmarks and passwords are backed up and/or synched before you install Windows 8.1 as they'll be wiped along with the browsers. It's not the end of the world if you don't as you can always grab the required files from your old profile.
I'd configured Windows 8.1 Preview to bypass the login and lock screens and boot straight to the desktop. I'd also chosen to have the Apps screen as the default view in place of the Start screen. Windows 8.1 RTM didn't like that idea and reset everything, so I had to spend a couple of minutes putting everything back how I like it.
Despite the time spent on getting everything set up, the upgrade went very smoothly and I'm really enjoying using the finished version of Windows 8.1. It won't win over the vast majority of users who hate Windows 8, but it's a huge improvement over the first version of the tiled OS, and Microsoft has done a really good job of fixing the problems and improving the weaker areas.