Happily living with two mobile operating systems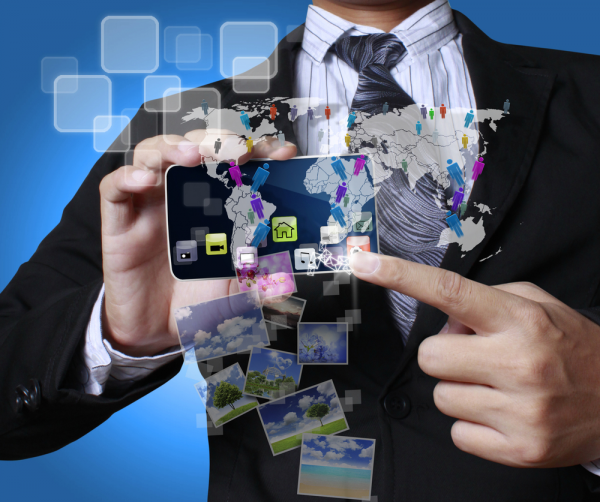 I have vague memories of Windows Mobile from some previous life...it's like a nightmare that I can't escape, though I am pretty sure it was a dream in that dark, distant era. Fast-forward to today and I have found myself torn between two mobile operating systems and thankfully neither is that early CE-based mess that Microsoft pushed on customers and businesses lapped up -- when they were not swayed by BlackBerry.
Since those heady days I have settled down to Android, as many of my colleagues here use. However, I cannot help but stray my eye to other possibilities and Windows Phone 8 intrigued me enough to take a shot. The hardware and software (I'm using the Nokia Lumia 928) grabbed me, but the lack of apps did not. Still, it proved smooth and usable. My Galaxy Nexus was set aside, becoming a glorified MP3 player because I cannot live without Google Music All Access or Beyond Pod.
Why do I keep Windows Phone 8 in my pocket as my communications device of choice? It wasn't the apps or the entertainment capabilities, as I have already said. No, what sold me was the camera. I don't run out to do errands with a DSLR or even a point-and-shoot with me, but I don't often forget my phone. With Photosynth, Camera 360 (also on Android), Blink and the new Nokia Pro Camera, I feel prepared to capture any unexpected moments.
However, I often feel the need to play Angry Birds or Temple Run and while both are available on Windows Phone 8, I have no desire to play them on a screen that is less than five-inches, which also rules out the Galaxy Nexus and, without a comparable Windows Phone tablet, I am left with Android -- a platform I am very familiar with and have multiple devices from which to choose.
I can play games on either my Nexus 7 or Asus MeMO, but prefer the former as it offers a thinner design, better screen and more responsive performance.
While video looks and plays well on my Lumia, screen size is again an issue, so I prefer a tablet. I am a happy Amazon Prime subscriber and the service just happens to be perfectly integrated into my Kindle Fire HD tablet -- imagine that. While the Fire is Android, it is bordering a completely different OS, forcing me to almost title this post with "three" as opposed to "two". While a good book or magazine may be the perfect pastime for laying in bed in the evening, sometimes you just want to watch a movie or TV show.
We are all different, and have varying needs and wants and taking a multi-operating system approach is perhaps the best way to tackle this modern-day conundrum for many of today's savvy technology buffs. For me, that means having the best portable camera, (currently residing in Lumia devices), along for the ride at all times, while getting the most out of games and entertainment, which calls for an Android tablet... or two or three.
Your options may vary -- no doubt some of you are in love with iPhone or iPad or even BlackBerry. I only implore you to open your eyes to the possibilities and varying capabilities that each provides. You may find that a multi-prong approach is the most efficient use of your time and spending money.
Image Credit: violetkaipa / Shutterstock