F-Secure's 2014 lineup adds new banking, Facebook tools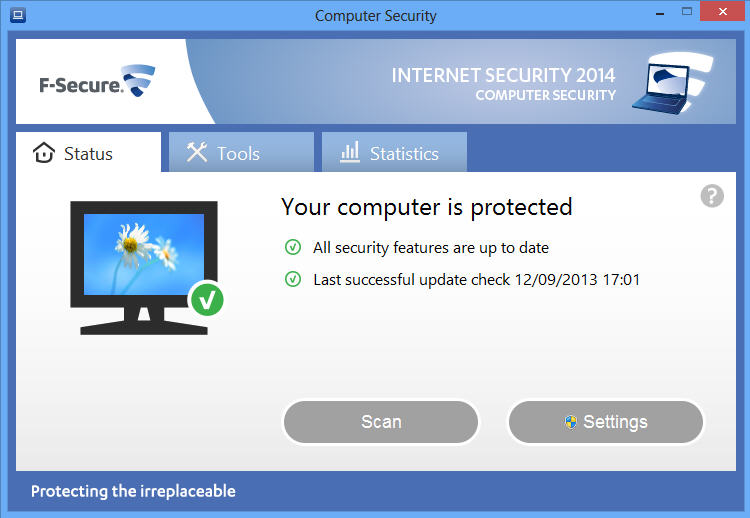 F-Secure has today launched its revamped range of security products, including F-Secure Anti-Virus 2014 and F-Secure Internet Security 2014.
Top of the new Internet Security features list is probably the extended Banking Protection feature. This automatically kicks in at online banking and payment sites, and, the company says, "elevates security settings" so that "consumers can be sure that their banking transactions are safe and private".
Elsewhere, the new Safe Profile app quickly scans your Facebook settings before producing its Privacy Report. This is organised into various sections -- Status Updates, Photos, Contact Details and so on -- where any relevant problems with your account are highlighted, and advice offered.
Underlying improvements which also feature in Anti-Virus 2014 include DeepGuard 5, the latest edition of F-Secure's behavioral monitoring engine.
If you've not tried an F-Secure product since the first 2013 release then you'll find the latest editions are now much better at staying out of your way. In particular, Full Screen Mode hides dialogs when full screen applications are running, while Gaming Mode disables some functions to help your games run at their maximum possible speed.
And all this is presented in a redesigned, stripped back and simplified interface, with options kept to the absolute minimum.
We're not entirely convinced by all of the new features. Banking Protection blocks new network connections while you're at the payment site, for instance, which seems a little drastic (your email client won't be able to pick up messages, say). And we're unsure how much protection it's really going to offer.
Still, the core antivirus engine remains lightweight and extremely reliable, and if you're interested in sampling these new releases then 30-day trials of F-Secure Anti-Virus 2014 and F-Secure Internet Security 2014 are available now.