Firefox 24 ships with Close Tab to Right and tear-off social chat window features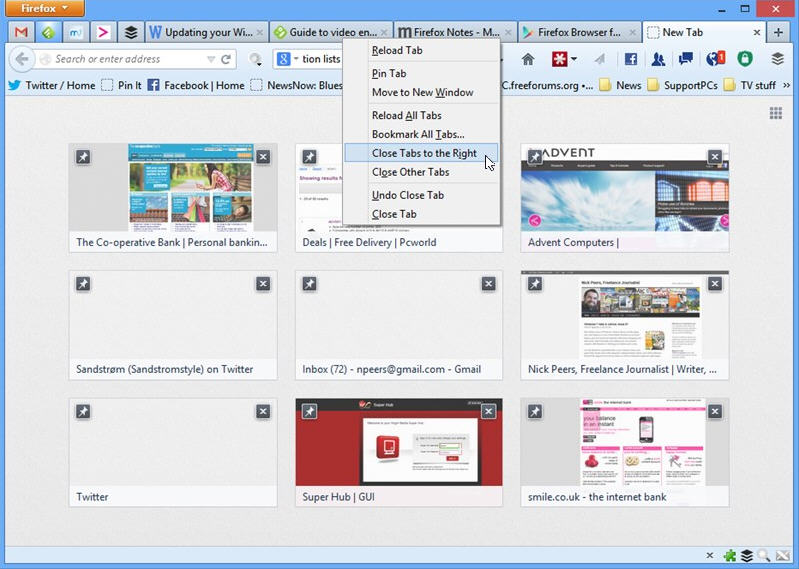 Mozilla has launched Firefox 24.0 FINAL for Windows, Mac and Linux. There are no major surprises in the final build, with all new and changed features highlighted in the Beta migrating across to the new version.
Two changes that are exclusive to the final version are removed support for the Revocation Lists feature, and the promise of performance improvements when loading new tab pages, attained simply by enabling new tab page preloading as the default behavior.
The only new features of note in Firefox 24 are a new option that allows users to right-click a tab and close all tabs to its right, plus the ability to "tear" off social chat windows to allow users to view them separately -- just click and drag the chat pane away from the main Firefox window.
OS X users finally gain support for the new scrollbar style that was first implemented in OS X 10.7 (Lion). Accessibility related improvements when using pinned tabs have also been implemented across all platforms, which allows screen readers to differentiate them from other tabs when selected.
After a lengthy discussion back in April, Mozilla has dropped support for its Revocation Lists feature, a niche option that affected few users and had potential bandwidth usage issues. The feature is absent from other browsers, and ensures both desktop and mobile builds of Firefox remain consistent in this area.
Speaking of mobile, Firefox for Android 24.0 is due for launch at any time. New features will include support for WebRTC, the ability to share open tabs between NFC-enabled phones, Night mode functionality in the Reader component and easier access to favorite share applications from the main menu.
The update is rounded off with a number of developer improvements, including an improved and unified Browser console that replaces the existing Error console for debugging purposes.
Firefox 24.0 FINAL is available now as a free, open-source download for Windows, Mac and Linux. Firefox for Android 24.0 is due imminently. Also updated to version 24.0 is Firefox ESR 24.0, which allows users to avoid the rapid release schedule by only getting major updates every 54 weeks.