CyanogenMod forms company -- smart or foolish?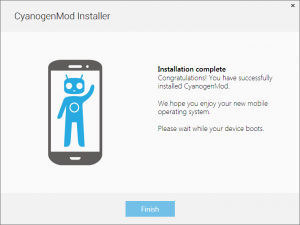 When it comes to Android, many users like to tinker and root their devices. Many of these users also flash custom-roms; a modified version of the Android operating system. This is typically done to add features, remove carrier-installed apps and heck -- even just for fun. For years, CyanogenMod was viewed as the "holy grail" of custom-roms.
However, as time has marched on, Android has matured and custom-roms such as CyanogenMod have become less necessary. Also, it has far more competition from arguably superior alternatives such as ParanoidAndroid. Today, the CyanogenMod team shocks the Android community and announces that it has formed a company.
Steve Kondik, founder of the custom-rom explains, "we chose Benchmark Capital and Redpoint Ventures as our partners, and closed a Series A round in April 2013[...]I left my job behind for this new venture, and got to work bringing in as many people from the CM team as I could.[...]Since April, 17 of us have been working tirelessly on what we think is the next mobile revolution and today we are finally ready to tell the world."
CyanogenMod pointed users to a blog post from one of its investors, Mitch Lasky. Here it is revealed that a jaw-dropping $7 million has been invested in the rom.
"CM is already in use on millions of handsets, and with the simplified installer that the company is announcing simultaneously with this financing, that number is sure to grow quickly. We believe that CM is poised to become one of the largest mobile operating systems in the world", says the investor.
Yes, the company points to a new simpler rom installer as its next project. However, Android phones will continue to have locked bootloaders which prevents the loading of alternative roms without hacking. If CyanogenMod's business plan involves hacking or runs the risk of bricking (rendering inoperable) a user's device, they may as well throw in the towel now.
The newly announced company lists the following goals:
Organize, lead, and support our community
Create amazing user experience centered around how YOU work
Security solutions that really work
Stay committed to building the features our users need
No junk
Constant updates
Available on everything, to everyone
While these are commendable goals, they seem more appropriate for a charity than a for-profit company. It remains to be seen how the company plans to monetize the project. In other words, how do you make money off of a free release? Do you start charging users? Will they remain entirely open-source? These questions must be answered.
Not to mention, CyanogenMod will always find itself at the mercy of Google. Yes, Android is open-source, however, Google can always change the base of the operating system to irk the custom-rom company and break things. Even worse, Google can just implement the features and ideas that the others come up with, making the custom-rom unnecessary.
I wish CyanogenMod well; I have personally installed its custom-rom occasionly over the years. However, a successful free rom does not necessarily translate into money. While I am not entirely happy with Android, I will never spend any amount of money on a custom-rom.
Do you think this is a smart or foolish move? Tell me in the comments.