Update your iPhones and iPads! Apple releases iOS 7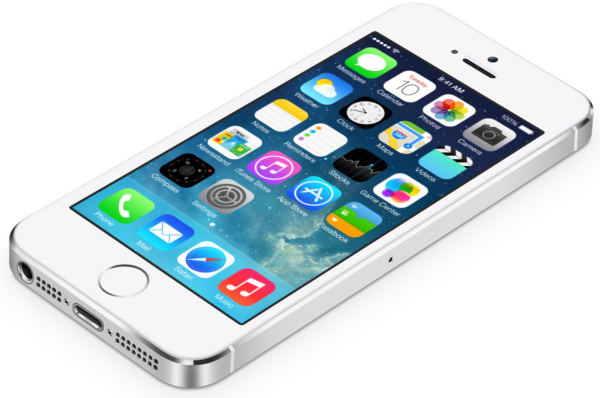 Anyone who manages to get their hands on an iPhone 5c or iPhone 5s on Friday will find that it comes with iOS 7 pre-installed. But if you're not planning on investing in new hardware, head over to Apple's update server right now and you can grab yourself an upgrade free of charge.
The OS revamp is available as of 10am PST / 6pm BST, and if you jump on the download straight away you may well find it a slow and frustrating experience as the world and its dog tries to do exactly the same. But hang on in there... it'll be worth the wait.
There's a great deal to explore in the latest version of Apple's mobile OS, and it is the new look that is the immediate eye-catcher; one that Apple has brought to iCloud as well as iOS. This time around there is a flatter, layered look that is quite a change from previous versions, but this is an OS that is about much more than just looks. Apple has taken a leaf out of Google's book and added a new control center which provides easy access to frequently used settings such as Wi-Fi, brightness and camera.
There are also plenty of new features to explore. The Notification Center keeps you up to date with everything you need to know from your calendar and other apps, while AirDrop simplifies the process of sending files from one device to another. There's better multi-tasking, an improved version of Safari, enhanced Siri, and free web radio in the form of iTunes Radio. Wayne looked at more of the changes when iOS 7's release date was announced.
So, can you get the upgrade? As has been the case with previous iOS releases, Apple has not forgotten people who have had its devices for a few years. Numerous older products are eligible for upgrade -- Phones all the way back to iPhone 4 are in line for the update, although iPod touch users need to be packing a fifth generation model. For iPad owners, it is only people with first generation devices that are out of luck -- iPad 2, Retina display iPads, and iPad minis are all supported.
So… what are you waiting for? Well, you could just wait for your device to offer you the upgrade in due course, but where's the fun in that?! Fire up your iOS device, head to Settings and tap Software Update in the General section. It might take a while, so crack open a cold one while you wait. Enjoy!