Windows 8.1 Enterprise RTM now available for TechNet and MSDN subscribers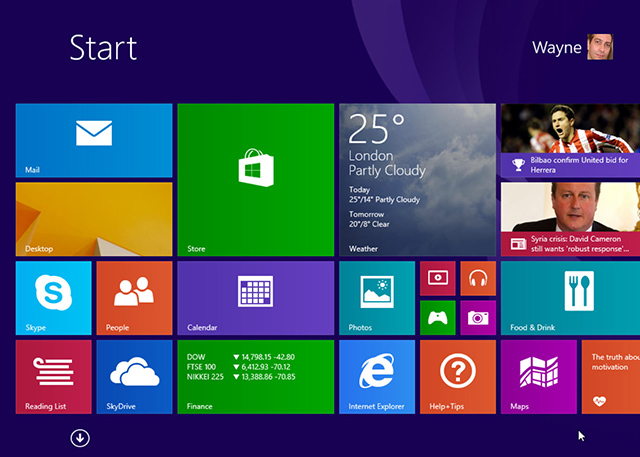 After saying everyone except hardware partners would need to wait until next month to get their hands on Windows 8.1, Microsoft last week relented and made the RTM available to developers and IT professionals.
Oddly there was no sign of the Windows 8.1 Enterprise RTM at the time, with Microsoft saying only that it would be available later this month. Fortunately, it turns out the wait wasn't a long one, as the build is now available for Volume License customers as well as TechNet and MSDN subscribers.
Making the announcement over on the Windows for your Business blog, Erwin Visse, general Manager of commercial for the Windows division, says "Windows 8.1 is designed with businesses in mind" and goes on to push firms towards the tiled OS, stating, "If you have not started, begin your Windows 8.1 planning today. We encourage you to evaluate Windows 8.1 RTM bits to get a jump start on your deployment planning, using it with the new deployment tools that are already available to create a fully-functional model of the deployment processes that you will use once Windows 8.1 Enterprise is generally available on October 18".
The key features available in Windows 8.1 Enterprise include:
Capabilities that enable a mobile workforce.
More control over employee access to data.
Better management tools for BYOD scenarios.
Improved security.
The full list of new features in the enterprise build can be found here.
Volume License customers will need an active Software Assurance agreement to download Windows 8.1 Enterprise RTM as a TechNet subscription is included with the SA.