7 things I LOVE about iOS 7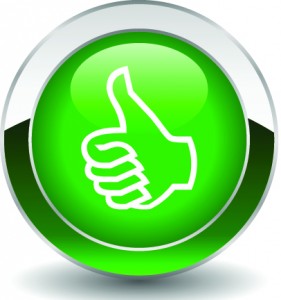 Like my colleague Mark Wilson, I was excited about the launch of iOS 7 yesterday, but the update to the new mobile operating system took hours and hours to complete. Starting, failing, doing nothing… When the upgrade finally began -- for real -- it did so at a glacial pace. I have a 100Mbps connection, but the iOS 7 download was at dial-up speeds.
Eventually though, the install was complete, and after a few seconds of setting it up (choosing a PIN in case someone stole my iPad, etc.), I was good to go. By this time I'd read a lot of negative comments and was expecting the worst… but actually I really like iOS 7.
I have several iPod touches, but they are all too old (3rd and 4th generation) for the upgrade, so only my 4th gen iPad and my wife's iPad mini were up to the task. That means I won't get to use some of the new features offered by the new iOS -- the flashlight option in the iPhone for example (no great loss). Also, I live in the UK, so certain features, like iTunes Radio, aren't available to me either.
Despite that, I've found plenty to like about iOS 7.
1. Beauty is in the eye of the beholder, and while Mark says the beauty has gone from iOS, I disagree. The new lighter typeface -- Helvetica Neue Ultralight -- is modern, the flat colorful iOS 7 icons are smart (and the effect will be better when more developers update their app icons to match) and the parallax wobbling that occurs when you move the device about adds depth to the whole look. I've never been a fan of skeuomorphism, so I certainly won't miss that. The animations, icons flying in for example, are lovely too.
2. While the new app switcher will definitely take time to get used to, I already like it. The cards show me what each app is (the thumbnails update in real time to reflect any changes), and the icons are still there. What I really like is you can now kill apps you're not using simply by flicking their thumbnail upwards. So much easier than the old method.
3. The new notifications screen is great. Before it served very little purpose, now it can show you pretty much everything, including the weather, calendar appointments, messages, and app alerts. All of which can be configured in the Notification Center under settings.
4. One of the most useful new features is the Control Center which you open by swiping up from the bottom of the homescreen. This gives you quick access to audio controls, volume, and shortcuts like the Camera and Clock. Plus you'll also find quick toggles here so you can switch to Airplane Mode, turn Wi-Fi or Bluetooth on or off, activate Do Not Disturb and Orientation Lock, and more, all with the minimum of fuss. I don't care that this is something that's long been available in Android, I like it's here finally and easy to use in iOS.
5. I've never really used Siri much, but he/she has been seriously improved and can now pull data from Wikipedia, Bing and Twitter, perform extra tasks and the new interface shows you answers without your needing to leave Siri. A waveform at the bottom of the page lets you know when the virtual assistant is listening.
6. If I want to share items on my iPad with someone else who has iOS 7 installed -- such as send photos to my wife's iPad mini -- I can use AirDrop. I just tap the Share button and select her device. The Control Center lets me choose who I can share with -- just contacts, everyone, or no one.
7. Mark hates the new Spotlight and wants to know "Why change this?!" The answer is because the feature never needed its own page. Now it's accessed by swiping down from the center of the screen, and waits unobtrusively for you to enter your search. What's great about this is if -- like me -- you eschew folders in favor of pages and pages of apps, you can launch Spotlight from any page on the homescreen, you don't need to scroll all the way over to the left.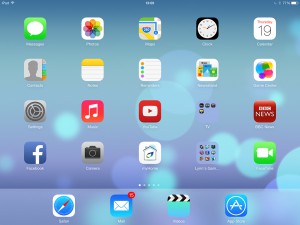 I could actually find a lot more than seven things I love. The lock screen for example, is one of them. I can access the notifications from here without unlocking the screen, and unlocking is done by swiping to the right from anywhere, not just flicking a switch at the bottom.
iOS 7 is not perfect by any means, and I can certainly find faults with it, but the new incarnation is a major improvement over past iterations of the OS and forms a solid foundation for the future.
My colleague Mark Wilson lists seven things he hates about iOS 7 here. If you've upgraded to the new OS, what's your view of it? Do you love it, hate it, or are you undecided? Leave your comments below.
Photo Credit: Arcady/Shutterstock