Blackberry may have found a buyer -- but is there any value left?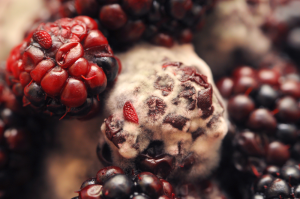 Technology moves at a feverish pace. It feels like only yesterday that the iconic Blackberry was the market leader for smartphones. However, fast-forward to 2013 and we see a struggling company laying off 4,500 employees and losing close to a billion dollars in one quarter alone. On August 13, Blackberry (formerly known as RIM) announced the possibility of selling itself, hinting at strategic alternatives.
Today, Blackberry announces that "it has signed a letter of intent agreement under which a consortium to be led by Fairfax Financial Holdings Limited has offered to acquire the company subject to due diligence". In other words, it is exploring being bought by Fairfax.
The company further says "the letter of intent contemplates a transaction in which BlackBerry shareholders would receive $9 in cash for each share of BlackBerry share they hold, in a transaction valued at approximately $4.7 billion. The consortium would acquire for cash all of the outstanding shares of BlackBerry not held by Fairfax. Fairfax, which owns approximately 10 percent of BlackBerry's common shares, intends to contribute the shares of BlackBerry it currently holds into the transaction".
It remains to be seen what value Fairfax sees in the struggling company as Blackberry's handset business seems to be in the toilet. According to Gartner, Blackberry's worldwide Q2 2013 market-share is at an embarrassing 2.7 percent which is down from 5.2 percent a year earlier.
Some may point to the value in patents, however, I question the logic in that thinking; especially at $4.7 billion. Business customers seem to be doing fine with iOS and Android; all without Blackberry patents. I fear that buying Blackberry equates to buying Palm -- a move that cost HP dearly.
Blackberry's stock is actually up nearly one-percent on the day, however, trading has been halted on this news. The stock was down as much as 23-percent this past Friday when the layoffs were announced.
Do you think there is any value in Blackberry? Tell me in the comments.
Image Credit: Trybex / Shutterstock