Amazon turns its Fire on the enterprise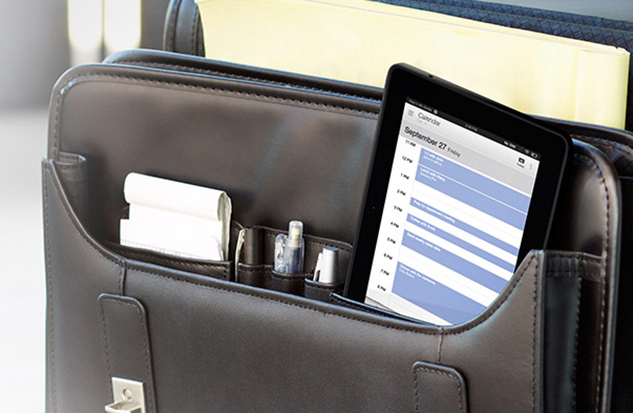 Earlier today we reported on Amazon's launch of three all-new Kindle Fires. Thanks to the introduction of improved enterprise and productivity features in Fire OS 3.0, Amazon hopes to make the latest Fire HD and HDX more attractive to BYOD and business users.
"Kindle Fire is already the second most popular tablet at work in the US," says Raghu Murthi, Vice President of Enterprise and Education at Amazon. "As employees increasingly bring their own devices to work, the new Kindle Fire tablets can be easily integrated into the workplace with the new enterprise features, including encryption, secure Wi-Fi, a native VPN client, integration with leading MDM solutions, and Kerberos support for Intranet access".
Enterprise ready features include WPA2 support for secure access to Wi-Fi, email that's easier to setup and sync and can group conversations, the ability to communicate directly with a wireless printer, a built-in office suite and a native VPN client.
Other enterprise-friendly security features include Kerberos authentication for single sign-on, the ability to browse secure intranet sites from the device's native Silk browser, and native SCEP to retrieve digital certificates. In addition the HDX offers hardware data encryption.
The Kindle Fire supports a wide range of mobile device management (MDM) solutions, including Amazon's own Whispercast. Kindle-specific management APIs integrate with existing MDM systems too making it easy for IT departments to manage the device.
In addition business customers can take advantage of a wide range of Android enterprise and productivity apps available in the Amazon Appstore. Examples of apps available for Kindle Fire include GoToMeeting, Evernote, Cisco AnyConnect, and Documents To Go.
Some of these features will be delivered as part of a free, over-the-air Fire OS 3.1 update in mid-November. For more details visit www.amazon.com/fireos and to learn more about enterprise features go to amazon.com/kindle/business.