How to find, lock, ring and wipe your Windows Phone remotely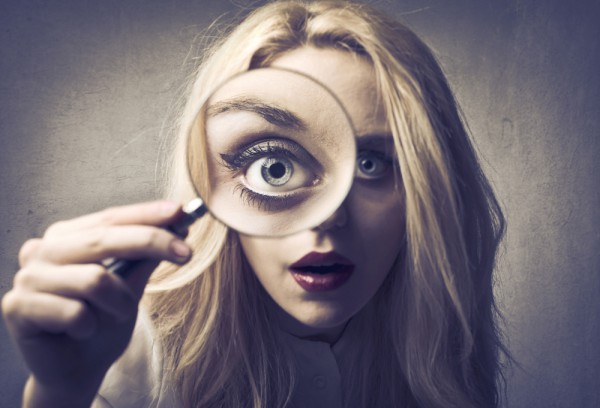 Windows Phone receives quite a bit of bad press for its immature feature set and lack of killer apps. The smartphone operating system, however, has a few neat tricks up its sleeve which some users may not even know about. The one feature that I find to be quite useful yet highly understated is the ability to find, lock, ring and wipe Windows Phones, officially known as "find my phone", which comes in handy in case of theft or misplacing the handset.
The feature is available, and probably operational too, out-of-the-box. You only need a couple of minutes to spare, a Windows Phone and access to a computer, smartphone or tablet, to set it up properly and find, lock, ring or wipe your handset remotely.
According to Microsoft, there are a couple of requirements that must be met beforehand, for the feature to work:
The smartphone has to be able to receive and send text (SMS) messages (it is the default communication method for remote tracking);
Cellular data has to enabled (helps to pinpoint the location of the smartphone);
Airplane mode has to be disabled (the find my phone feature needs the hardware radios to be operational).
But, in conjunction with this setup, there are two more settings that you should enable in order to improve how find my phone works. Here's how to do it: unlock your Windows Phone, navigate to Settings, go to the "find my phone" menu and tick the following options:
"Send apps to my phone using push notifications (not SMS)";
"Save my phone's location periodically and before the battery runs out to make it easier to find".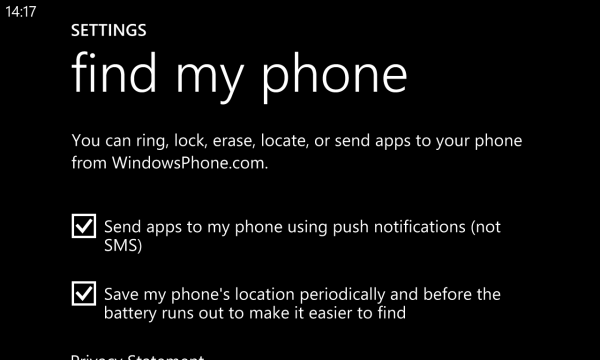 The former option allows find my phone to take advantage of push notifications (even though it's designed for remote app installs), which are less restrictive and may be faster than SMS and, as a result, better. The latter option is pretty self-explanatory, but it's worth noting that it may improve the chances of finding a lost Windows Phone.
Now that you have configured and optimized your Windows Phone for remote tracking, here's how you can find, lock, ring and wipe it.
There, you can see the current location of your Windows Phone. If the device cannot get a GPS lock, which is a common scenario indoors, its position is only approximative. You can use Refresh to look for it again. Still, even in said case, you are able to take advantage of all the available options -- Ring, Lock and Erase.
Ring comes in handy when you've misplaced your Windows Phone, somewhere close to you. The device will play a very loud and distinctive tune, which should allow you to pinpoint its location, as long as you are within reach.
Lock is useful when you've misplaced your Windows Phone, and know its rough location -- your friend's place, for instance -- and wish to avoid wiping it. You can remotely set up a four-digit PIN code, display a message on the screen and even ring the device (in order to help your friend find it and/or know you lost it, for instance).
Erase basically lets you remotely wipe your Windows Phone. If the option is triggered, shortly after the smartphone will return to its factory default settings and all personal data will be deleted. You can also delete any previously created backups (messages sent and received via the Messaging app will not be deleted -- that includes ones via SMS, Messenger and Facebook).
In case you might want to take the matter of your lost Window Phone to the authorities or show its position to someone who might be able to help you find it, you can also output a screenshot of the Find My Phone page by clicking on Print.
Photo Credit: ollyy/Shutterstock