Microsoft trawls Google complaint forums to make Office 365 look better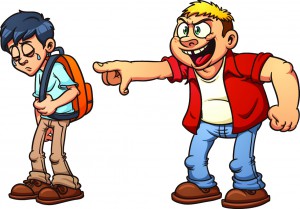 Microsoft is going on the offensive trying to demonstrate that Office 365 is better than Google Apps. A series of tweets sent out via the Why Microsoft Twitter account link to articles on the Why Microsoft website in which Office is compared to Google's offering in various scenarios. This latest campaign appears to be not just an exercise in advertising Office 365, but in actively putting down Google Apps.
A series of infographics draw comparisons between using the two tools in different professions. Things kicked off with a look at the life of a sales rep but there are other scenarios including the daily activities of a teacher and Microsoft is also keen to point out how different a company it is to IBM.
Interspersed throughout these scenarios are case studies showing how different groups and organizations made the switch to Office. Among those featured are Georgia State University and energy company SEPCOIII, but it is the comparisons with Google Apps that are most striking.
It appears to be the latest bout of bad-mouthing from Microsoft -- remember those iPad-bashing ads that were quickly dropped? In the "Day in the Life" infographics, Microsoft seems to have spent time scouring through Google's support forums looking for examples of users complaining about features. These are then highlighted as reasons to avoid using Google products -- and of course Microsoft has a much better solution for you to use!
One of the complaints leveled against Google Apps is that Chrome is required "to view Google Docs offline", while a complaint about embedding videos in Google presentation documents points out how easy it is in PowerPoint 2010 (which is a little odd when the comparison is meant to be between Google apps and Office 365). The whole marketing campaign has a very strange feel to it, and it seems almost childish in its "we're better than you" attitude.
Is Microsoft opening itself up to retaliation or parody? What do you think of the current marketing tactics? Perhaps a better question would be "Why, Microsoft?"
Image Credit: Memo Angeles/Shutterstock