Pebble smartwatch comes to AT&T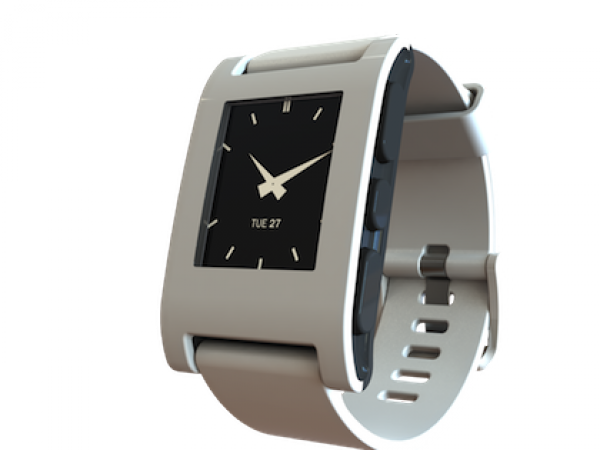 Following Samsung's Galaxy Gear, another smartwatch enters AT&T's portfolio. The US mobile operator has announced that its customers will be able to pick up the Pebble, one of the most popular devices of its kind. It will be available starting tomorrow, September 27, from AT&T's online store and "select" retail locations.
Unlike the Galaxy Gear which costs $299, AT&T will sell the Pebble for $150 which is the same amount that users would have to pay when buying it from the official website. For the money, buyers get a smartwatch which works in conjunction with Android and iOS handsets via a Bluetooth connection. As one of the first devices to gain traction on the market, the Pebble has an attractive ecosystem developed around it: there are various apps and ways to customize it.
The Pebble is meant to complement existing functionality from Android and iOS handsets, allowing users to receive notifications for missed calls, alerts for incoming calls and emails. It is also touted as a good match for cyclists, golfers and runners, as well as folks who take on different kinds of activities.
According to Pebble, the smartwatch has more than 85,000 users. AT&T's backing will help pave the way towards widespread adoption, as the US mobile operator is among the four-largest in the country with over 78 million cellular -- prepaid and postpaid -- subscribers.
The Pebble has an e-paper display with a resolution of 144 by 168, Bluetooth 4.0 LE (Low Energy) support, can run on battery power for over seven days, is waterproof for a maximum of 5 ATM (roughly 50 meters underwater), and can be charged via USB. You can also get third-party straps for it with a width of 22 mm.