New Windows 8.1 ad shows off return of the Start button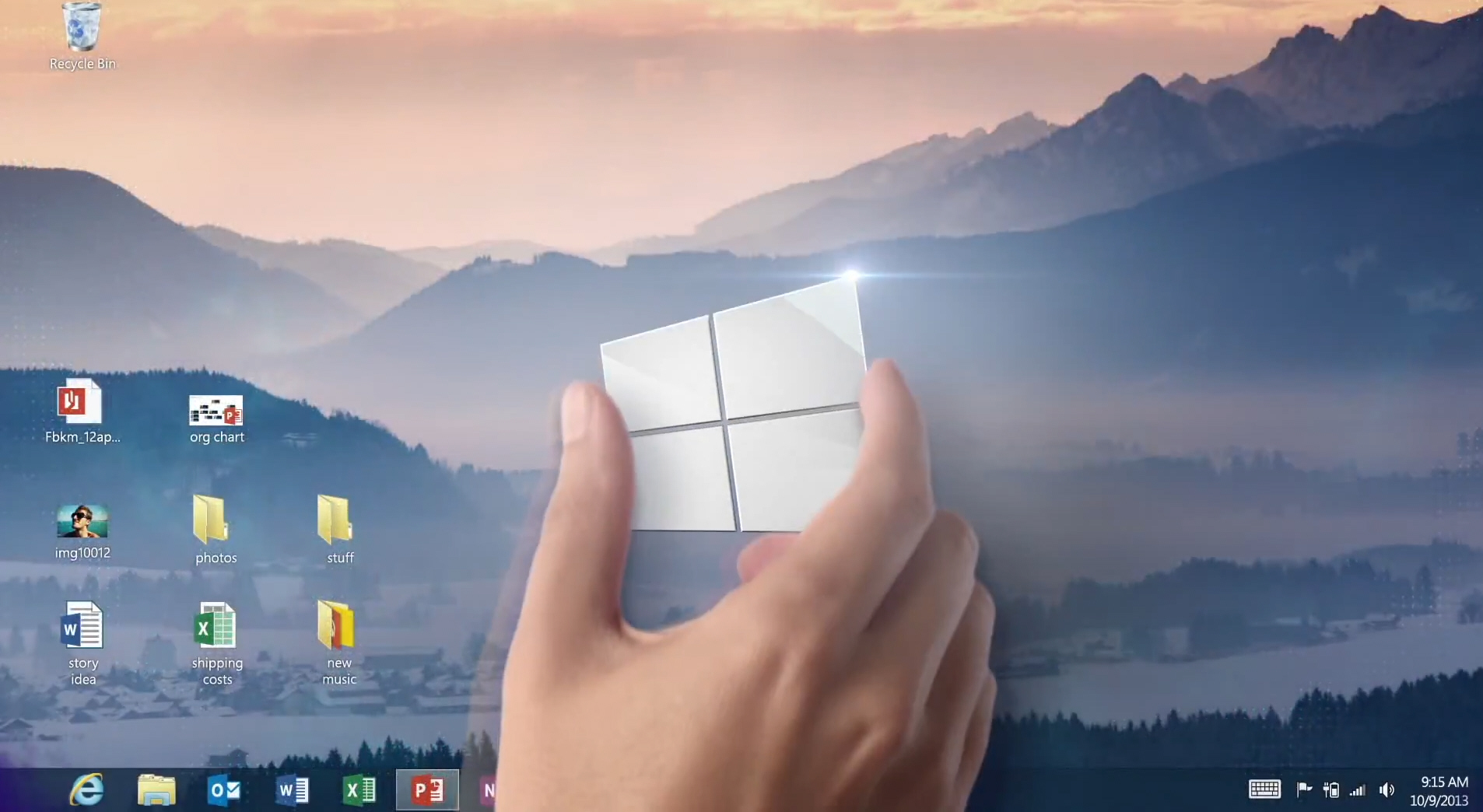 We asked and Microsoft delivered. The removal of the Start button from Windows 8 was seen by many as a huge mistake on Microsoft's part. We've known for some time that this familiar component of the operating system is to make a comeback, and now Microsoft is showing it off in a new commercial. The latest ads also highlight the ease of switching between desktop and Modern UI modes and the unified experience Microsoft is looking to create across devices.
More than the absence of the Start button perhaps, being thrown in to Modern UI (or Metro as it was at the time) was something that put a lot of people off Windows 8. In the "Windows 8.1 Everywhere" ad, Microsoft tries to get across the idea of choice. Now rather than being a portal to your apps, the Start button is described as the means by which users switch between modes.
There's a strong emphasis on touch -- which makes sense following the launch of the Surface 2 -- and disembodied hands are shown switching desktop mode and rearranging tiles on the start screen (there's still no sign of the Start menu -- you'll have to look elsewhere for that). If there is one thing that Microsoft seems to be really pushing in the ad, it is that Windows 8.1 is more flexible and customizable than its predecessor.
We're not only shown how the Start screen can be customized and how we can skip between desktop modes until our fingers hurt, but also that there is a new way of tiling windows so you can focus on "work, or play, or even both at the same time". But the kicker is that we're meant to take away that there is a uniform experience across tablets, PCs and Surfaces -- or "one experience for everything in your life". Apart from Windows Phone devices, that is.
So, do you already have Windows 8.1 installed or are you holding off for the official release?