HP EliteBook 840 G1 ultrabook touts 33 hours of battery life, with the obligatory asterisk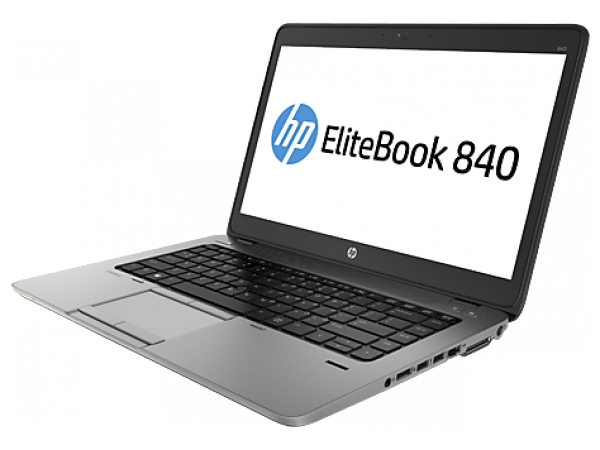 I have to admit to being somewhat spoiled by the amazing battery life on my 13.3-inch Apple MacBook Air (mid-2013). It has completely transformed my usage habits and my perspective on mobility and laptops. Using it for 10 hours straight without any charging time is a common scenario, without being exactly light on the throttle. But even the mighty MacBook Air cannot compete with HP's latest ultrabook, the EliteBook 840 G1.
HP says that the EliteBook 840 G1, which is part of the manufacturer's new business ultrabook lineup, can deliver a whopping 33 hours of battery life. As you can tell from the headline, there is a "but" somewhere.
This runtime can only be achieved by using a secondary, "Slice Battery" and Intel HD graphics (known for being battery sippers). It is an optional purchase as well. It is up to you to decide whether that is an inconvenience or not. Let's go through the specs.
The EliteBook 840 G1 features a 14-inch "anti-glare" display with a resolution of 1366 by 768, 1600 by 900 (also available with touch) or 1920 by 1080. The ultrabook can be had with fourth-generation (Haswell) Intel Core i3, i5 or i7 processors, up to 16 GB of RAM, a HDD (320 GB up to 1 TB) or an SSD (128 GB up to 256 GB) for internal storage, Intel HD Graphics 4400 or AMD Radeon HD 8750M with 1 GB of RAM, Wi-Fi 802.11 a/b/g/n/ac (ac is optional), 4 USB 3.0 ports (one can be used for charging), DisplayPort 1.2, VGA port, spill-resistant keyboard (with optional illumination) and 720p video camera. It ships with Windows 8 out-of-the-box.
The EliteBook 840 G1 comes in at 33.89 x 23.7 x 2.1 (2.25 with touch) cm and starts at 1.58 KG. There are no details surrounding the weight of the optional, six-cell 60 WHr battery. The built-in one is a three-cell unit (in either 24 WHr or 50 WHr trim).
The EliteBook 840 G1 is available to purchase today through HP's online store. Pricing kicks off at $799 for the EliteBook 800 series; expect to pay significantly more for a top-of-the-line configuration.