Hulu Plus debuts on Chromecast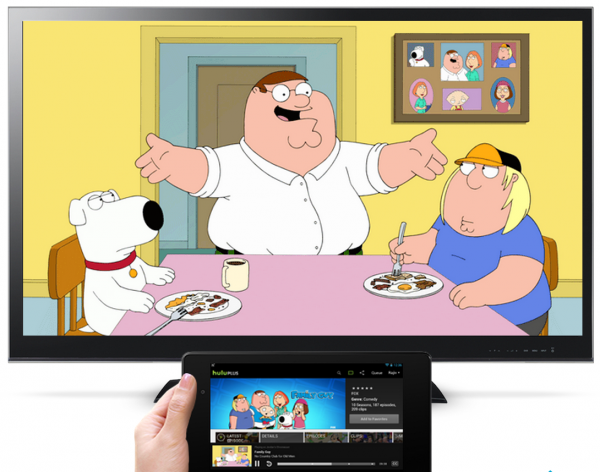 Google unveiled the Chromecast HDMI dongle during its big new Nexus 7 launch event in July and the tiny device garnered quite a bit of attention. For $35, customers could suddenly get functionality once reserved for specialized set-top boxes like Roku and Google TV. Plug it into your display and start "casting" media to it.
Now Chromescast gets one more option, and it's something that even Google TV does not have -- Hulu Plus. Google's Shanna Prevé calls it "the same intuitive, remote-free experience you've come to enjoy with the other Chromecast-supported apps, and is as simple as pressing the Cast button which will now appear in the app".
Initial support for Hulu Plus is available for Android phones and tablets, as well as iPad, while iPhone is coming in the future. You will need the latest version of the Hulu app, which is being released today. This also requires a Hulu Plus subscription, which runs $7.99 per month and is US-only.
Perhaps Google TV support will also come along at some point, but for now you can grab the cheap Chromecast dongle and begin watching your favorite shows on the big screen.