Jelly Bean approaches 50 percent Android market share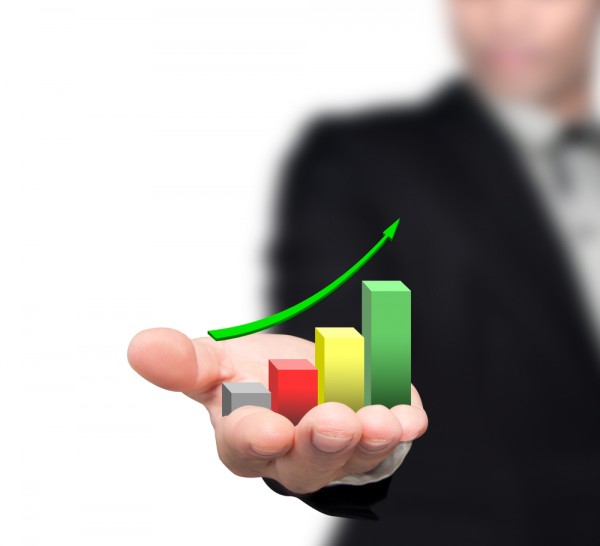 Jelly Bean has long surpassed Ice Cream Sandwich and Gingerbread in the Android distribution charts, and is steadily approaching the 50 percent mark in green droid popularity based on the number of devices accessing Google Play during the seven days ending October 2.
In this month's distribution charts, Jelly Bean accounts for 48.6 percent share (45.1 percent a month ago). Unlike previous months when Android 4.3 was not taken into account due to its low market share, in early October we see the latest iteration listed with a modest 1.5 percent distribution level. Android 4.1 still takes the lion's share with 36.5 percent (previously 36.6 percent) share while Android 4.2 reached 10.6 (previously 8.5 percent) percent of all registered devices.
The major changes in Jelly Bean's distribution level were triggered by all available iterations, as follows. Android 4.1's slight decline can be pinned on sales of new devices and software upgrades that come with Android 4.2 (this accounts for its small growth).
Android 4.3's entrance can be explained in a similar manner, although the second factor likely had a lesser contribution as software upgrades to the third Jelly Bean iteration have yet to roll out en masse (excluding the HTC One).
Ice Cream Sandwich has reached a 20.6 percent distribution level, which is slightly lower than the 21.7 percent share from the previous data set. Its decline is normal, as is with older iterations because the largest manufacturers no longer focus on releasing Android 4.0-based devices and software upgrades.
Honeycomb is once again "refusing" to exit the Android distribution charts, as Android 3.2 still accounts for 0.1 percent of all registered devices. It is worth noting that this is the minimum requirement imposed by Google in order for a distribution to be listed in the charts.
The former long-time ruler Gingerbread has reached a 28.5 percent distribution level. Its share is lower compared to the level (30.7 percent) from the previous data set. Its decline is, since the beginning of its downfall, slow, but steady.
Froyo is the last of the old distributions to be still included in the Android distribution charts, at least until Google changes the method of collecting data again (which if past changes are of any indication it could happen soon). Android 2.2 has a modest 2.2 percent distribution level in early October, showing a slight decrease from the previous 2.4 percent share from early September.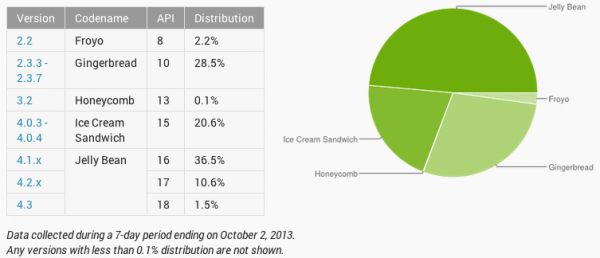 Photo Credit:  suphakit73/Shutterstock