Android and Windows Phone on one HTC handset? Who would want that?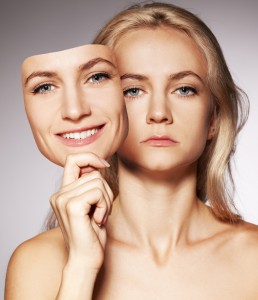 According to a new report by Bloomberg, Microsoft last month reached out to HTC to see if the Taiwanese smartphone manufacturer would be interested in adding Windows Phone as a second OS to its Android handsets.
The story claims Terry Myerson, head of Microsoft's operating systems unit, suggested "cutting or eliminating the [Windows Phone] license fee to make the idea more attractive" to HTC. The Taiwanese firm makes the Windows Phone 8X and 8S, but reportedly has no plans for further devices running the tiled OS.
HTC's relationship with Microsoft is likely somewhat strained as a result of the Redmond, Wash.-tech giant's close ties with Nokia, and indeed its purchase of the Finnish company's hardware division, and this could be a good way of repairing some damage and getting Windows on more phones.
It's an interesting story, if true. HTC reported its first ever loss -- 2.97 billion Taiwan dollars ($100 million) in the third quarter -- and despite the popularity of the HTC One, it's losing major ground to rivals like Samsung which is forecasting a record profit for the same quarter.
But what, actually, would this deal achieve? As my colleague Mihaita Bamburic said in the newsroom this morning, it equates to trying to "save a dying company with an unpopular OS. Or maybe saving an unpopular OS through a dying company".
Bloomberg doesn't go into any details on exactly how the two operating systems would co-exist on the smartphone. Do users get to choose one upon activation, or can they dual boot? If it's the latter, how would it affect apps? Would you need to install the same apps in both operating systems, and if so, how would they share data?
For Windows Phone lovers who want access to an app that isn't yet available in the Windows ecosystem, this would provide a handy solution -- they can just boot into Android to access that app. But who in their right mind would want to switch back and forth between operating systems just to do that?
Plus of course, two operating systems on the one phone would eat up storage space, as would duplicate apps.
I can understand Microsoft's thinking -- it would be a good way to get Android users to sample Windows Phone, and hopefully switch to the OS permanently if they like it (and can live without any unavailable apps), but it just seems like a rubbish idea to me.
If you love Windows Phone, surely you'd want a smartphone that can run the OS to the best of its ability? Like the Nokia Lumia 920. And similarly, if you love Android you wouldn't want your phone saddled with an extra operating system you'll probably never use.
I'm sure there are people out there that would buy such a hybrid and embrace the dual Harvey Dent-ness of such a device, but personally I'd prefer to just have a great phone, with one operating system, that isn't hobbled by compromise.
Photo Credit: Gladskikh Tatiana /Shutterstock