Microsoft punishes Steve Ballmer with pay reduction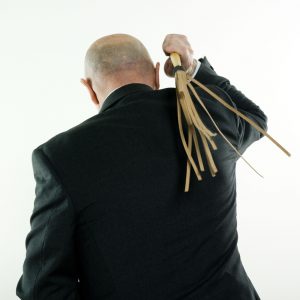 When Steve Ballmer announced his planned retirement, many in the tech-industry suspected that he was being forcibly removed. After all, under his reign at Microsoft, the company released the much maligned Windows Vista and 8. Plus, most recently, the company had to write-off close to $1 billion over the unsuccessful Surface RT.
Today, Microsoft reveals in an SEC filing that the retiring Mr. Ballmer will not be earning the maximum of his bonus reward; a symbolic punishment.
The filing explains, "for fiscal year 2013, the Compensation Committee recommended and the independent members of our Board of Directors approved an Incentive Plan award of $550,000 which was 79 percent of Mr. Ballmer's target award. The award was based on his performance self-assessment and other relevant information considered by the independent members of the Board, including: Mr. Ballmer's performance against his individual commitments, the financial and operational performance of the company, and the operating income performance of the company relative to 25 large technology companies (a group that includes most of our Technology Peers)".
"The company faced challenges due to weakness in the consumer PC market. While the launch of Windows 8 in October 2012 resulted in over 100 million licenses sold, the challenging PC market coupled with the significant product launch costs for Windows 8 and Surface resulted in an 18 percent decline in Windows Division operating income. Slower than anticipated sales of Surface RT devices and the decision to reduce prices to accelerate sales resulted in a $900 million inventory charge", says Microsoft.
While this can be viewed as a sad and disrespectful move towards an exiting Ballmer, it is hard to feel bad for someone getting a $550,000 bonus. Not to mention, his base salary for the year is $697,500. Also, his 401k match is $7,650 and Microsoft cites an additional $6,068 for "imputed income from life and disability insurance, and athletic club membership and payments in lieu of athletic club membership".
In other words, the man is walking into the sunset with $1,261,218, all while the tech community blames his ineptitude and shortsightedness for Microsoft's failures in the ever-growing mobile market. Make no mistake, even though it won't really impact his bottom-line, this pay reduction will hurt his pride; Mr. Ballmer is being punished.
Will you shed a tear for Steve Ballmer over his pay reduction? Tell me in the comments.
Photo Credit: ostill/Shutterstock