Windows Phone app 6tag gets regramming, nearby posts and other features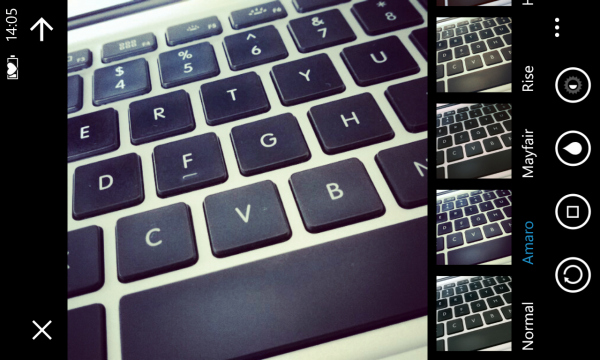 Developer Rudy Huyn has steadily improved his popular 6tag Windows Phone 8 app up to the point where an official Instagram client would struggle to compete with the former's feature set. The app has received frequent updates since its release, the latest of which just arrived sporting a couple of major new features.
Using geolocation, 6tag, which reached version 1.5, can now display a list of posts created in nearby locations. Users can select the covered distance (presumably the radius) through a slider -- the default value is two kilometers -- and see a map with the places where fellow Instagrammers have created the nearby posts.
Another new feature introduced by 6tag 1.5 is the ability to regram -- it is basically a fancy way of saying reshare -- posts on Instagram. This can be done by triggering the share menu adjacent to the post and tapping on the square with arrows (the top option).
Similar to retweets posted on Twitter via third-party apps, "regram" will automatically be inserted at the beginning of each regram description; the original description is preserved and users can edit the whole message.
The regram can be added to the photo map through geolocation, shared on other social networks -- Facebook, Flickr, Foursquare, Tumblr, Twitter and VK -- and can include other users through tagging.
Huyn also revamped the live tile implementation, by allowing users to pin their feed and user profiles (including their own) on the Windows Phone 8 home screen. The former live tile no longer displays 6tag as the name. Instead, it shows "Instagram". The latter displays the user handle. It is worth mentioning that when pinning the new live tiles, the app no longer takes into account the user-defined selection for their color.
The fourth change, and the last, refers to the ability to "manage new instagram securities", according to the app's changelog. There are no new settings that I can find, so it's probably more of an under the hood change.
Huyn already revealed that 6tag 1.5.1 is underway, and is expected to be released in three to four days with bug fixes (there are a couple of kinks in the current version according to user reports on Twitter) and other improvements.
As usual, 6tag is available to download from Windows Phone Store.