LG mass-produces first-ever flexible OLED smartphone display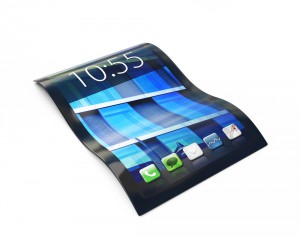 When it comes to modern smartphones, it is easy to feel underwhelmed. After all, they are mostly just rectangular touch-friendly slabs at this point. Lately, the only "innovation" is to simply make them bigger (a bit too big in my opinion). Luckily, innovation is not dead, as LG announces the world's first flexible OLED display panel for smartphones. In other words, smartphones may soon be more than rectangular slabs.
"LG Display is launching a new era of flexible displays for smartphones with its industry-leading technology...the flexible display market is expected to grow quickly as this technology is expected to expand further into diverse applications including automotive displays, tablets and wearable devices. Our goal is to take an early lead in the flexible display market by introducing new products with enhanced performance and differentiated designs next year", says Dr. Sang Deog Yeo, Executive Vice President and Chief Technology Officer of LG Display.
The company explains that the flexible display is "built on plastic substrates instead of glass. By applying film-type encapsulation technology and attaching the protection film to the back of the panel, LG Display made the panel bendable and unbreakable. The new display is vertically concave from top to bottom with a radius of 700mm, opening up a world of design innovations in the smartphone market. And only 0.44mm thin, LG Display's flexible OLED panel is the world's slimmest among existing mobile device panels. What's more, it is also the world's lightest, weighing a mere 7.2g even with a 6-inch screen, the largest among current smartphone OLED displays".
What excites me most about this announcement is where LG says "opening up a world of design innovations in the smartphone market". This exciting new technology should open the imaginations of manufacturers and consumers alike. I can already start picturing bendable smartphones and improved wearable technology. However, my colleague Mihaita Bamburic is slightly dubious, citing the stiffness of other hardware components which may ultimately impede designs.
I am really curious of the imaginations of BetaNews readers. What future products do you wish to see with flexible displays? Share your ideas in the comments.
Image Credit:  Egorov Artem/Shutterstock