Omny announces Azure-based personalized radio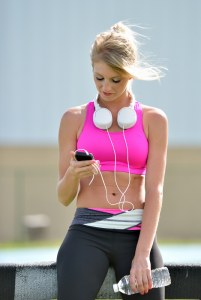 When thinking of personal radio, services such as Pandora, Rdio, Spotify and others come to mind. Windows Azure is not a part of this word association game, but the Microsoft service is capable of powering such apps for mobile platforms, and works with Windows Phone, iPhone and Android.
Now Long Zheng, formerly of the ChevronWP7 team, has announced his startup 121Cast is releasing Omny -- which the company hopes will change the way people use their mobile devices for music, email, news and more. "I know the word 'revolutionize' is very much a cliché for tech startups but I do think we've come up with an easier, more interactive, and all around better way for the busy mobile individual to listen to news, entertainment, music and important updates on the go", Zheng states. "Omny expands on that idea [SoundGecko] to provide a more diverse range of content such as professional radio shows, podcasts and music through Spotify, Rdio, Songl and iTunes", he continues.
Beyond just music, news and talk radio, Omny pulls information from Facebook feeds and notifications, emails from Gmail and Outlook.com, calendar from Google Calendar, weather and more. Then it reads all of this to you while you are on the go.
Omny is out now, but with a caveat -- it is currently iPhone only and so far just available through the Australian App Store. However, Zheng promises "it is coming to the US (and other countries around the world) as well as Android and Windows Phone". No timeframe for that expansion was unveiled.
Image Credit: Aspen Photo / Shutterstock