Microsoft's YouTube Windows Phone app is terrible again -- here's what you can use instead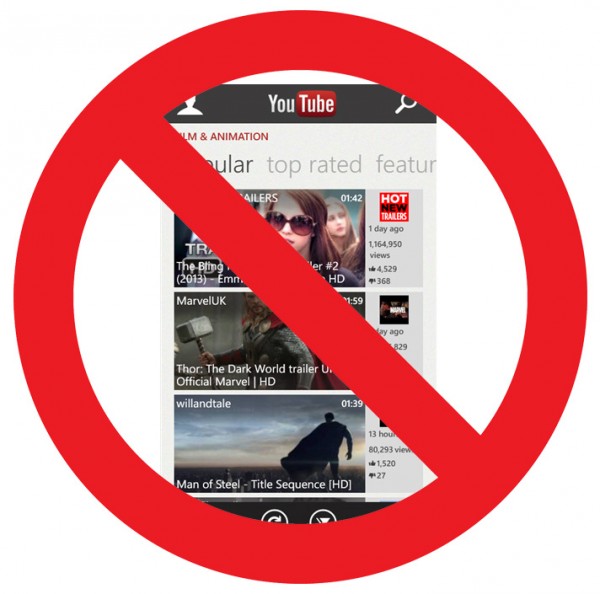 Yesterday, Microsoft did what many of us have expected -- the company removed the native YouTube app from Windows Phone Store and replaced it with the all-too-familiar version that links to the mobile site.
The latest update for the native YouTube app was released in mid-August, but it was blocked shortly after by Google on the grounds that the app "violates [YouTube's] Terms of Service". As a result, Microsoft had no other option but to remove the latest native version from Windows Phone Store because the app was practically rendered useless. I have reached out to Microsoft for a comment on the matter and here is the software giant's response.
We've released an updated YouTube app for Windows Phone that provides the great experience our consumers expect while addressing the concerns Google expressed in May, including the addition of ads. We appreciate Google's support in ensuring that Windows Phones customers have a quality YouTube experience and look forward to continuing the collaboration.
Microsoft treads carefully here. The response does not suggest the availability of a compliant YouTube app, at least not in the near future. The software giant's homebrew offering has to live up to some pretty high expectations, in order for Google to allow Windows Phone users to enjoy a similar experience to what its apps provide on Android and iOS.
The upside (because there is one) is that Windows Phone users are not cut out from having a great YouTube experience. Third-party clients such as Metrotube and myTube have enjoyed great success in Store, long before Microsoft released its native offering.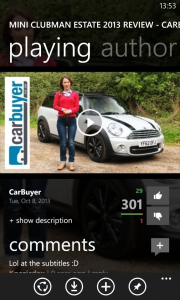 Of the two, my personal favorite is Metrotube. The app comes with a very nice-looking user interface, is stable and offers a powerful feature set, that includes the option to play videos while the device is locked.
Even though Metrotube is available as a paid app, the trial version works without any limitations, in terms of features or playback time. Paying for the app is, therefore, optional. I am sure that users appreciate this strategy, after switching from Android or iOS.
By contrast, myTube has an average-looking user interface, is less stable based on my experience but offers an even more powerful feature set. Atop of what Metrotube offers, myTube adds audio playback while the app runs in the background. You can listed to your favorite song playing on YouTube while composing an email. As far as I know this is a unique feature among Windows Phone third-party clients. The app adopts a similar model to Metrotube, except it limits the playback time to one hour of video at every three hours (there is also a ten minute delay after the limit in order to continue playback, according to the app's description).
The most important feature that Microsoft's homebrew app added was video uploads. Neither Metrotube nor myTube offers this feature, but there are dedicated apps like Nokia Video Upload (exclusive to Lumia Windows Phone 8 handsets) that do. It is not perfect, but it is good to know that the option exists.
Metrotube is available to download from Windows Phone Store.
MyTube is available to download from Windows Phone Store.
Nokia Video Upload is available to download from Windows Phone Store.
YouTube is available to download from Windows Phone Store.