Microsoft quietly announces new Remote Desktop apps for Android and iOS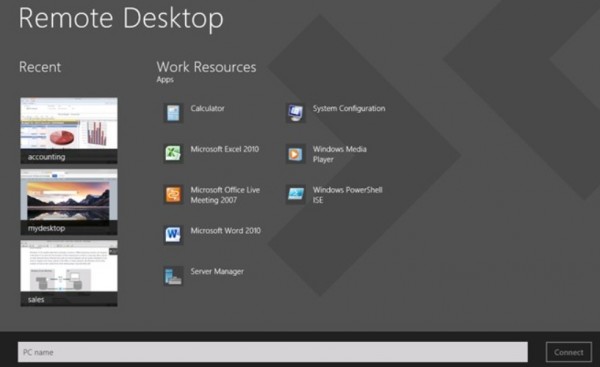 In his "5 reasons Surface tablets blow away iPads for a mobile business workforce" piece, my colleague Derrick Wlodarz explained why Remote Desktop on Windows RT (and, by implication, Windows 8) is better compared to third-party clients on Android and iOS. Derrick says that the former offers a richer feature set, a smoother experience, improved stability, less compatibility issues and comes with no initial cost (because it is free, as a built-in feature). As you can tell, the lack of official Remote Desktop apps on Android and iOS tips the scale in Microsoft's favor.
That is about to change, as Microsoft has announced that it will release Remote Desktop apps on "a variety of devices and platforms", which include Windows, Windows RT, OS X, Android and iOS. The software giant says the offerings will be introduced with Windows Server 2012 R2, which launches later this month, on October 18, alongside Windows 8.1.
The hat tip goes to Mary Jo Foley who dug up this information that was buried inside one of Microsoft's lengthy press releases. I find it interesting that the software giant did not announce the new apps with the usual fanfare which is typically associated with even the tiniest of app updates.
Perhaps Microsoft is afraid to signal that it is slowly crippling Windows RT's chances against Android and iOS, and moving one step closer towards fully embracing the new "devices and services" mantra.
The Android and iOS apps will offer a competent feature set from the get-go, according to Microsoft Valued Professional Michel Roth and CITEworld (that posted some screenshots). The former version will likely support Android versions as old as Gingerbread while the latter is only expected to run on iOS 6 and iOS 7.