T-Mobile customers gain unlimited international data and texts… for free!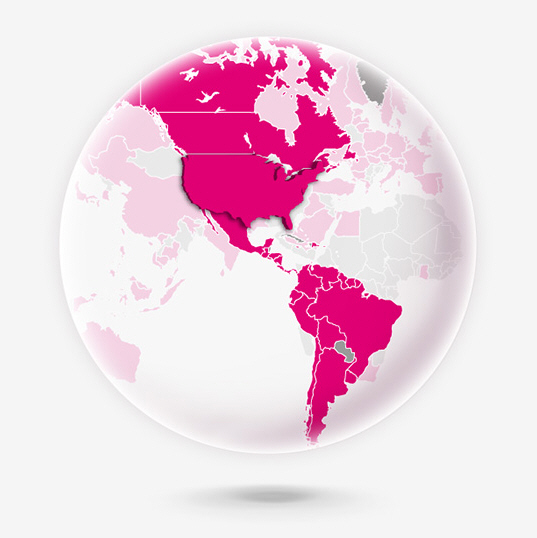 T-Mobile is taking the wraps off the next stage of its "uncarrier" program, revealing that from the end of October anyone on its Simple Choice plans are going to get something for free. Not just any old something. Free text and free unlimited data. It doesn't end there. The free offers work on a global scale, meaning that international data and texts will be free in more than 100 countries.
John Legere, president and CEO of T-Mobile US, Inc. says "Today's phones are designed to work around the world, but we're forced to pay insanely inflated international connectivity fees to actually use them. You can't leave the country without coming home to bill shock. So we're making the world your network -- at no extra cost".
The deal will be available to new customers from 20 October, but existing T-Mobile users will have to wait until 31 October. This is great news for international travelers who do not want the hassle of buying a new SIM card locally, or having to ensure that they are in the best tariff for every country they visit.
It's not all good news, though. Look at the small print and you'll see that data speeds are limited to 2G rates and tethering is not an option. There's also the rather vague warning that the "service may be terminated or restricted for excessive roaming or misuse".
The program also sees the cost of calling from the 100+ Simple Choice countries cut to a maximum of 20 cents per minute. However, the prospect of unlimited data may well encourage travellers to investigate VoIP tools such as Skype.