hubiC offers 1TB online storage space for $136 a year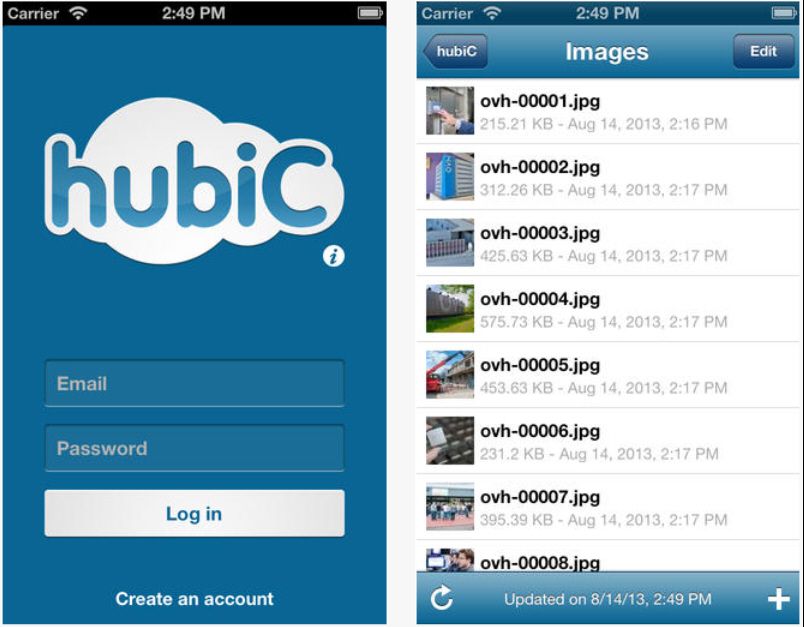 Online storage services are a great way to make your most important files available everywhere, but they can be expensive. Those monthly fees soon mount up, particularly if you need a high capacity account.
If you're looking for low prices, though, hubiC will appeal right away. You get 25GB for free; 100GB is around $18 a year, 500GB is about $82, and 1TB is an annual $136 (all prices plus tax). You can even expand this to 100TB, if you really must. Not bad at all.
There's a good range of clients, too: Windows, OS X, iOS, Android and BlackBerry, with Linux and Windows Phone 8 "coming soon". Sound great -- but how would it perform?
Installation proved to be, well, tricky. We're used to being asked to agree to service terms and conditions, for instance, but it would have helped if they were displayed in the installation language (English), rather than the original French.
After being forced to reboot, we were then asked to agree to more "terms and conditions". We clicked a link, expecting them to be displayed, but no: the program couldn't find them, instead redirecting us to a web page with more than 30 PDF licenses to explore.
Get past these initial hurdles and hubiC looks reasonably straightforward. It adds a hubiC folder to your system, and if you copy files there they'll be immediately uploaded to your account. The client is extremely basic (you can choose specific folders to sync, throttle your upload and download speeds, and that's about it), and you'll have mastered it in about five minutes.
There's a web interface, of course, and that caused us some problems, giving us repeated Error 500′s when we tried to log in. We succeeded eventually, but this wasn't exactly encouraging.
Still, once we were in, the client provided a basic but acceptable range of features. We could view our existing files; rename, move, copy or delete them; upload and download files manually; or get a link to share specific files or folders for a given number of days.
Should you sign up for a paid hubiC account? Not just yet. We experienced all kinds of technical issues in our tests, and the service doesn't feel nearly as reliable or stable as we'd like.
The pricing really is good, though, so hubiC is definitely one to watch. Open a free account in a month or two (hopefully the issues we encountered will be fixed by then), and see how it works for you.