VirtualBox adds multi-touch, webcam support, and allows users to video-capture sessions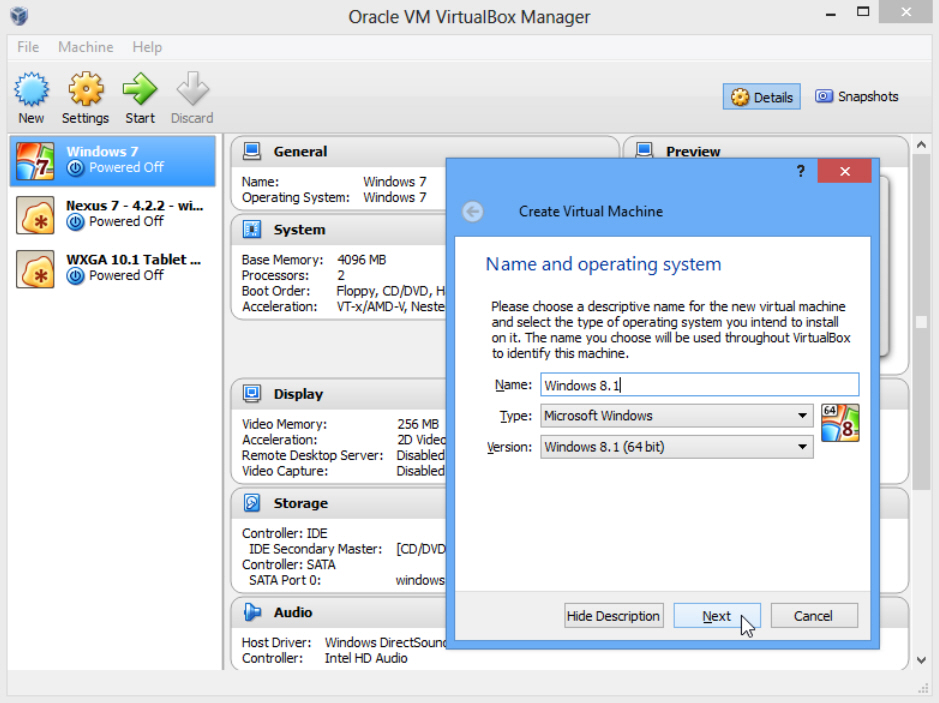 Oracle has released VirtualBox 4.3.0, a major update to its open-source virtualization tool for Windows, Mac and Linux. Version 4.3 introduces a virtual multi-touch user interface, adds new virtual devices including webcams, as well as a session-recording facility, plus offers improved networking functionality.
In addition, VirtualBox 4.3.0 also extends official support to the latest builds of Windows, OS X and Linux, including the forthcoming Windows 8.1 and Max OS X 10.9 Mavericks.
The major highlight in version 4.3 is a new virtual multi-touch interface to support touch-based operating systems. In the case of Windows 8.1, users can now simulate a 10 point multi-touch device.
In addition to supporting multi-touch screens, VirtualBox 4.3 also finally introduces experimental support for webcams to complement existing pass-through features -- in our initial tests using a C270 webcam, we were able to get it recognised and installed for the first time, but performance was sluggish and full of glitches.
Other additions include SCSI CD-ROM emulation (including boot support) and support for IPv6 in the VRDP. Users should also gain performance improvements when using Intel VT-x or AMD-V hardware virtualisation thanks to a major rewrite of the relevant code to deliver enhanced performance and bug fixes.
The graphical user interface also adds support for video-capture of the guest screen via the Devices menu -- videos are recorded in the new WebM format for easy sharing online.
In addition, non-critical warnings and general information are no longer shown in separate pop-up windows, but instead are overlaid at the top of the virtual screen where they can be read (and cleared) at leisure. Users also gain the ability to manage keyboard shortcuts for both VirtualBox and VMs using the File > Preferences > Input dialog.
Aside from adding IPv6 support, VirtualBox 4.3 also adds a new experimental virtual router mode (NAT router), which allows several virtual machines to share the same internal network.
The update also contains a number of significant improvements and bug fixes – all documented in detail at the changelog. Notable improvements include VBoxManage automatically unregistering exclusive hard disk images when a VM is removed and re-enabling support for taking live VM snapshots as well as Teleportation.
Oracle VM VirtualBox 4.3 is available now as a free, open-source download for Windows, Mac and Linux. Also available for free -- in a non-commercial capacity -- is the VirtualBox Extension Pack 4.3.0.