PlayStation 4 launch gets weaker -- Sony delays DRIVECLUB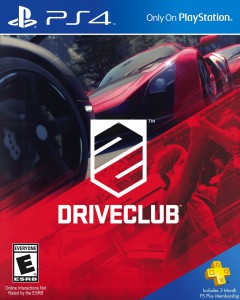 When Microsoft backpedaled on some of the features of the Xbox One, it signaled a lack of direction and leadership for some consumers. The used game and always-on fiasco, left a blemish on the manufacturer's reputation. While the Xbox One will still sell like gangbusters, Sony definitely benefited from Microsoft's missteps. For the most part, Sony came out smelling like roses and certainly gained pre-orders as a result (myself included).
Today, Sony joins Microsoft in the misstep-category and announces the delay of the important racing launch title, DRIVECLUB. "SCE Worldwide Studios and the team at Evolution Studios have made the difficult decision to delay the release of DRIVECLUB and DRIVECLUB PlayStation Plus Edition until early 2014. DRIVECLUB will be a truly innovative, socially connected racing game, but the team requires more time in order to deliver on their vision", says Shuhei Yoshida, President, SCE Worldwide Studios.
He further states, "this decision also affects PlayStation Plus members' Instant Game Collection for launch. To be clear, DRIVECLUB PlayStation Plus Edition will still be part of the Instant Game Collection when it is released. For the PS4 launch, in addition to Resogun, I'm pleased to announce that Contrast, the highly anticipated game from Compulsion Games will also be available to PlayStation Plus members for free as part of Instant Game Collection".
In other words, Sony is substituting the game Contrast for DRIVECLUB as the free launch title for PlayStation Plus users. Unfortunately, the two games are not on parity from a consumer excitement level. The racing game was one of the most anticipated games and I am sure some consumers pre-ordered Sony's console for that game alone. This could potentially lead to cancelled orders and an overall drop in PlayStation 4 sales.
Sadly, this news comes only days after the delay of the other highly anticipated game, Watchdogs. In both cases, the studios claim that they do not want to rush a product before it is perfect -- that is totally acceptable and should be applauded. I would rather see the games released when they are ready, rather than be buggy. However, it doesn't lessen the sting to the Sony faithful.
While I won't be cancelling my PlayStation 4 pre-order, the console has definitely lost some luster as a result of these events.  Will you be cancelling your pre-order? Tell me in the comments.