Hulu Plus Chromecast app makes it to iPhone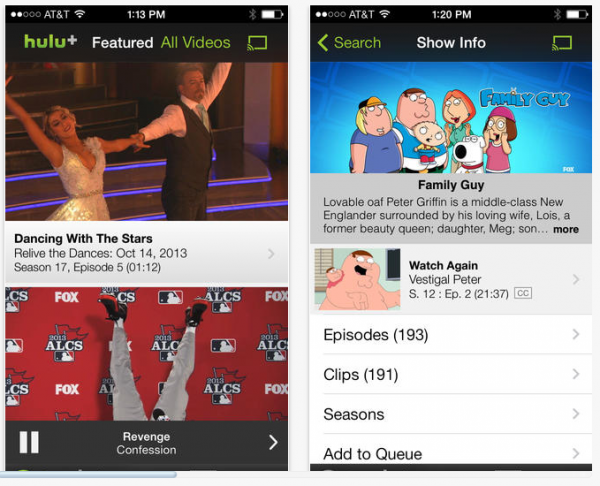 Back at the start of this month, Hulu Plus for Chromecast made an appearance, but aimed only for Android phones and tablets, as well as iPad customers. Those using Apple's platform as a smartphone device were feeling a bit left out, but today the streaming video service aims to right the ship.
"Today, we are excited to add the Chromecast integration for Hulu Plus to your iPhones", announces Hulu's Karan Nischol. "The Hulu Plus integration with Chromecast will convert your app into a custom remote letting you control video on your Chromecast connected TVs, while allowing you to browse the Hulu Plus app directly from your iPhone", the statement continues.
Version 3.3.1 requires you to be running iOS 6 or newer, and it's a free download from the Apple Store. It will, of course, require a subscription to Hulu Plus -- and, as you can guess, that $35 dongle from Google. Why this was not included previously is anyone's guess, but Hulu certainly wasted little time getting the iPhone update ready to roll.