Apple announces the thinner, lighter iPad Air and new iPad mini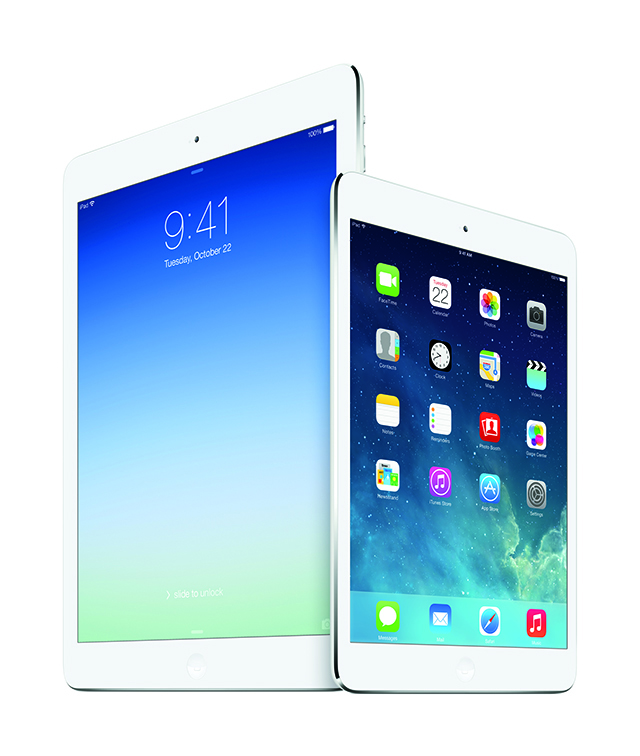 It was a feature-packed morning of announcements where it seems as though Apple was going to give away everything for free. Sadly the freebies are limited to software and the new range of hardware has to be purchased in the regular way. The big news for tablet fans is the iPad Air. Borrowing its name -- in part at least -- from the MacBook Air range, thinner and faster are the adjectives of the day.
Phil Schiller said: "Thinner, lighter, more powerful than ever before, and incredibly, excitingly new that it deserves a new name: iPad Air". Boasting the same A7 processor as the recently announced iPhone 5s, the iPad Air is just 7.5mm thick and weighs 1 pound -- compare this to 9.4mm and 1.4 pounds for the previous model. Despite the thinner design and smaller battery size, we can still expect 10 hours of usage from the tablet which offers up to eight times the performance of the original iPad, and up to 72 times the GPU performance.
Silver and white, and space gray and black models are available from 1 November with prices starting at $499 for the Wi-Fi-only 16GB model. If you want a cellular data connection, the price jumps to $629. The iPad 2 remains on sale for $399.
The iPad mini is also sure to cause some excitement. This miniature model really is just a shrunken version of its bigger brother. The screen may be smaller but it is now a Retina display which boasts the same number of pixels as the iPad Air. Inside, there's the same A7 processor, up to four times faster graphics than its predecessor and the same 10 hour battery life.
The color choices are the same as with the iPad Air (silver and white, and space gray and black), and the 16GB Wi-Fi-only model starts at $399. The original iPad mini remains on sale for the reduced price of $299. It's still more expensive than the likes of the Nexus 7 and the Kindle Fire HDX, but the gap is closing.