ROCCAT Power-Grid enters public beta -- control your PC with a smartphone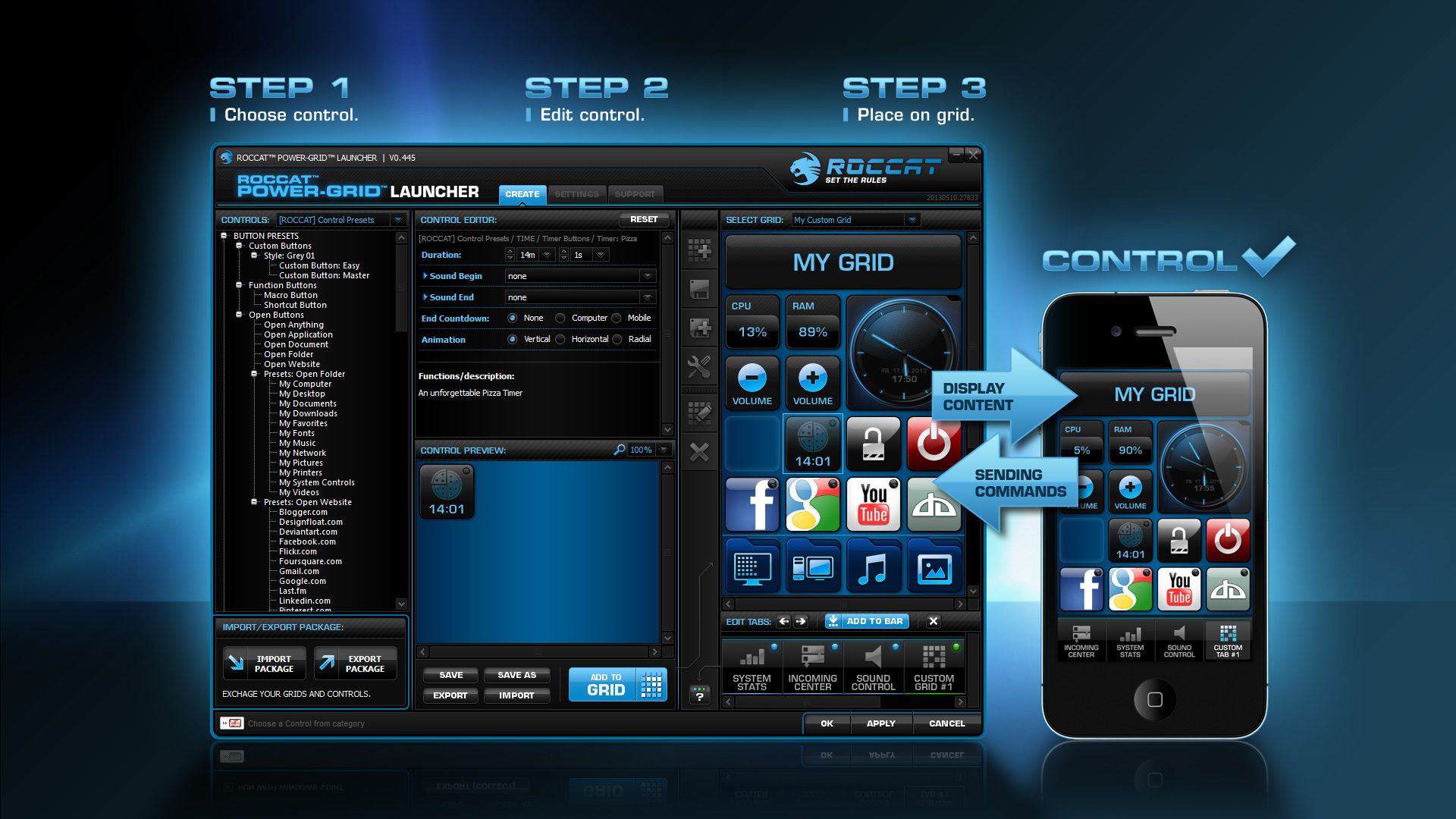 In a bad economy, using a product for more than one thing is a necessity. In bad times, women have been known to reuse pantyhose as coffee filters. Today, my family reuses plastic Chinese-food containers as refrigerator food storage. Sadly, this is not always the case with technology -- electronics have become disposable due to low prices and a culture of always wanting the newest thing.
Today, accessory manufacturer ROCCAT bucks that trend and announces a public beta of its Power-Grid technology. This software allows a user to control games and other programs on their Windows PC with an iOS or Android device. In other words, it allows consumers to reuse existing technology for new purposes. Awesome.
According to ROCCAT, this app, "is now available to the public for free download as the software reaches its open beta phase. The game-changing software consists of a smartphone app, which runs on iOS and Android devices, and accompanying host software, which runs on Windows. This technology is used to turn the smartphone into a sophisticated, fully customizable remote control for the PC, extending the environment of the gamer onto their smartphone".
The company further explains, "Power-Grid uses Wi-Fi to connect the smartphone to the PC. This means that commands from the phone are executed on the PC in real time. Information from games and software can be displayed on the smartphone, too, meaning it can also be used as an effective second screen. In order to empower the full potential, ROCCAT provides a SDK for Power-Grid".
To install the application, ROCCAT provides the following instructions:
Go to www.power-grid.roccat.org, create an account and download the software.
Install the host software on your PC.
Go to the Apple or Google store on your phone and download the app.
Ensure PC and phone are connected to the same network.
Log-in to your host software on the PC and start the app on your phone, then follow the on-screen instructions.
While this solution looks great (and fun), it unfortunately does not support OS X or Linux. However, depending on the success of the product, maybe we will see it available on those platforms too...please?