Torrent site isoHunt closes early to foil backup plan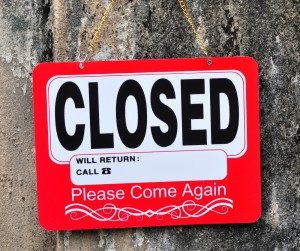 In a bid to foil plans to create a backup of the site, isoHunt closes its doors ahead of its planned shutdown. On 16 October, isoHunt founder Gary Fung struck a deal with the MPAA, bringing to an end a series of court battles that have waged for several years.
Fung agreed to pay damages of $110 million and to shut down isoHunt -- along with TorrentBox, www.podtropolis.com and www.ed2k-it.com -- within seven days.
It was widely expected that the site would hang on to the bitter end, but it has now closed its doors earlier than planned, seemingly after Fung learned of an archival team's plans to create a backup of the site's data. At the moment, the isoHunt website is still accessible, but there is a goodbye message rather than its more familiar contents. But Fung makes a tantalizing hint that there may be something else happening at some point in the future.
This is it. We are shutting down isoHunt services a little early. I'm told there was this Internet archival team that wants to make historical copy of our .torrent files, I'm honoured that people think our site is worthy of historical preservation. But the truth is about 95 percent of those .torrent files can be found off Google regardless and mostly have been indexed from other BitTorrent sites in the first place. So I might as well do a proper send-off to you dear isoHunt users, before final shutdown sequence on Tuesday. It's been an adventure in the last 10.5 years working on isoHunt, a privilege working with some of the smartest guys I've worked with, and my life won't be the same without this journey. For what I'm working on next, please look up my blog on Google and follow me there. Because as the Terminator would say with a German accent,

I'll be backkk.
The backup was planned by web archiving group ArchiveTeam who said that it was not just the torrent files that needed to be preserved, but also other data such as user comments. It looks as though these plans have been scuppered, but who knows what may be around the corner.
Will you miss isoHunt? Was it a site you loved or loathed?
Image Credit: mypokcik/Shutterstock