Bloomfire streamlines corporate knowledge sharing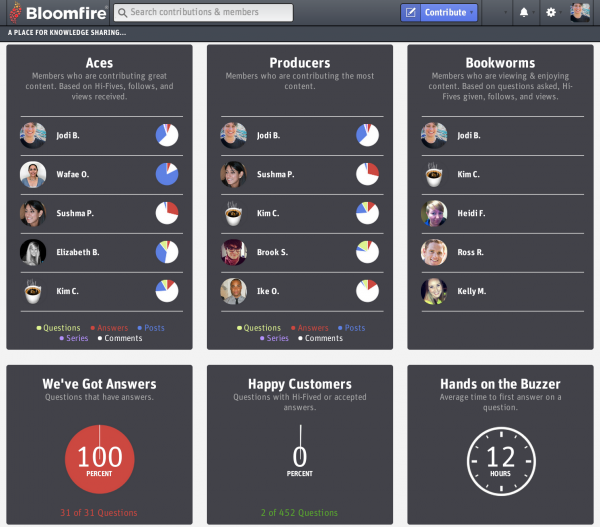 We've seen a raft of tools in recent months that seek to combine business intelligence with elements of social networking. Bloomfire's USP in this field is that it seeks to capture the knowledge that already exists within an enterprise and use it to deliver improved employee engagement and ultimately better customer service.
Bloomfire has a clean interface reminiscent of Google+ and it works by dividing content into "feeds". These are designed to deliver content that's relevant to the individual whilst filtering out noise so that people can find the information they need to do their jobs. Notifications can also be customized so that relevant notifications and tags aren't missed. The result is more time spent on the actual task and less managing the system. In any case it's designed to be used by business people rather than technicians.
The product is cloud based and can be accessed from a browser or via Android and iOS apps. It's customizable so that users can apply their own corporate branding. Built-in analytics show who is contributing the most and which posts are the most valued by others as well as how long questions take to get answered.
In-built creation tools make it easy to share multimedia content including webcam videos and screen captures. These and other linked documents are stored in Bloomfire's own cloud so there's no external storage requirement.
The product currently has 350 customers and 150,000 individual users. Packages start from 25 users and the company says that 30 percent of its existing customers upgrade their product each quarter.
You can find out more about the product and sign up for a 14-day free trial on the Bloomfire website.