The new Industrial Revolution -- the business impact of smart machines and automation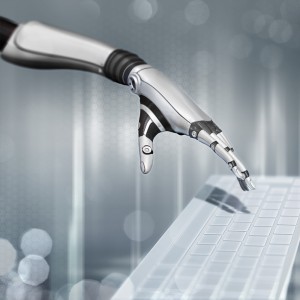 Analysts and journalists periodically voice concerns over smart machines stealing middle-class jobs.  According to Kenneth Brant, research director at Gartner, "Most business and thought leaders underestimate the potential of smart machines to take over millions of middle-class jobs in the coming decades".
This is quite an assumption to make. Machines have been tools for efficiency for centuries now. They're not as terrifying as some might think.  The results have actually been quite the contrary. Rather than leaving workers on the streets, using "smart machines" to automate repetitive, manual tasks has allowed people to progress to more skilled labor, work fewer hours, and experience greater job satisfaction overall. It makes employees more strategic and empowered.  And the story continues. Now, as computers grow ever faster and more powerful, we're on the edge of another Industrial Revolution -- not on the factory floor -- but in the back office of business.
Even companies with the most advanced technology typically have scores of repetitive, manual tasks that must be undertaken by people. They often lurk in the everyday tasks of the back office. Activities like billing, logistics, order processing and others rely on many people working long hours. Often these thankless tasks are undertaken by highly educated employees whose paycheck matches their training more than what they actually spend their time doing. Nevertheless, some organizations are actively changing this sad scenario. The new Industrial Revolution will return intelligent executives to their appropriate roles, aligning skilled workers to tasks better suited to their talents.  And when will this revolution take place?  It's happening now.
The Industrial Revolution 2.0
During the first Industrial Revolution in the late 18th century, manufacturing changed drastically. Machines performed more manual functions for people. Connected, engineered assembly lines completed tasks cheaper, faster and more consistently. Rather than leaving workers on the street, the first Industrial Revolution helped to build cities, provide high-quality, affordable merchandise and, overall, raised the standard of living for people everywhere.  Of course, as with any change, there were challenges, but the results created the world we live in today.
Now we are experiencing a similar shift for employees in the back office -- for knowledge workers. In the new economies of information, companies can no longer waste their best employees' time on manual data entry and syncing up tedious processes. These tasks require automation to empower people and free them from repetitive, mindless tasks.  With streamlined, connected applications performing back office tasks, everyone -- from the data center to the finance group -- has better control and oversight of every enterprise process.
There's no reason to fear this kind of automation, either. Without back office automation, people would be, once again, relegated to back-office workrooms, manually comparing ledger books, inventory lists or handwritten orders.  There wouldn't be "24-hour service" or "immediate response". Back office automation paves the way for a better-informed and better performing business landscape. It's also important to understand that machines still can't accomplish analysis and decision-making the way people do. Automation only adds to human efficiency. It doesn't replace it.
The Future of Automated Business
With tedious tasks reassigned to technology, back office employees will have more time to devote to activities that add greater value. They can apply their intelligence to innovation and growth -- and spend less time on simple upkeep.  This will enable businesses to grow to be more productive than ever before.
Businesses that haven't yet taken action in this new revolution soon will -- or else face fierce competition. Already, early adopters of large-scale back office automation deliver goods and services faster, more accurately and more efficiently than ever before. Without it Amazon, Google or even Apple wouldn't exist. The overall business benefits are crucial to take into consideration for any enterprise. There's also the simple matter of cost efficiency to consider.
"It's worth remembering that IT cost is typically about four percent of annual revenue, whereas the labor costs that can be rationalized by smart machines are as high as 40 percent of revenue in some knowledge and service industries," Gartner's Brant says. Even the biggest skeptics in business can't afford to ignore the business benefits of automation. The future of the automated back office promises to bring better resource allocation and higher value to companies, while it provides people with more control to support better analysis for competitive edge. It will transform both employer's and employees' lives -- for the better.
Photo Credit: Willyam Bradberry/Shutterstock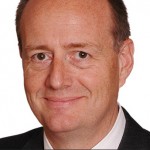 Tijl Vuyk founded Redwood Software in 1993 and, as the Chief Executive Officer, is responsible for setting the company's vision and worldwide business strategy. Under his stewardship, Redwood has continually innovated to deliver a strong trajectory of growth and profitability - to become one of the world's leading enterprise process automation and report distribution solution providers. Committed to helping Redwood customers realize their business goals, Tijl is guiding the company to achieve new process automation milestones by helping organizations automate what matters most.