Looking to clean and optimize your Mac? Try IObit's new MacBooster tool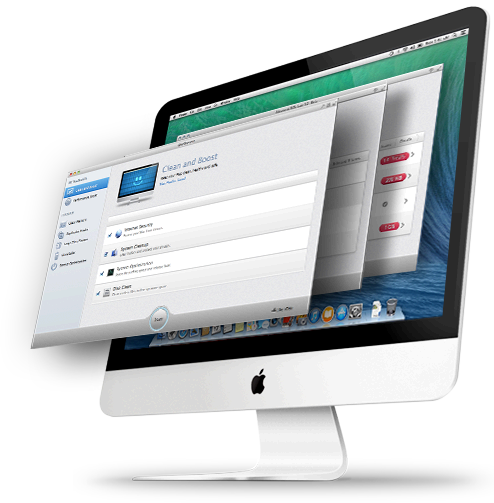 Does the world need another system cleaning tool, even if it's on the Mac? IObit thinks so, and the result is MacBooster 1.0.1, the company's first foray into the Apple market. This paid-for tool, available as a 14-day download, attempts to provide a one-stop shop for cleaning and optimizing your Mac.
Its subtitle is "For the Maximum Speed", and to that end bundles a selection tools to help clear out junk, improve security and free up system resources.
Once launched, you'll find the program sports a user interface that -- at first glance -- makes it suitable for all levels of user. That's not quite the case though, as there's a distinct lack of hand-holding involved, no backups taken and unwary users might be tempted to trust the program and click the big Fix button without taking due precautions.
The main part of the program is its Clean and Boost interface -- click Scan to have four areas of your Mac (Internet security, system cleanup, system optimization and disk clean) checked for various issues and potentially redundant files.
We say potentially, because it's important you don't click that big Fix button and instead take the time to check exactly what the program promises it can clean for you. Pick the wrong option and you might lose a feature or files you actually use.
MacBooster also offers a Performance Boost tool that allows you to shut down "unnecessary" processes -- again, there's no explanation of what a process is or whether it's safe to shut down, so another tool for more advanced users only.
The program also bundles a toolbox of five standalone tools: Clean Memory attempts to restore physical memory for a speed boost (the value of this type of tool is questionable), while Duplicates Finder does what it says on the tin, as does Large Files Cleaner.
An uninstaller tool offers to clean up more thoroughly behind applications, widgets, plugins and preferences -- click an entry, and MacBooster will show you what it's found in addition to the program itself, allowing you to remove associated files and settings too.
Finally, Startup Optimization lets you manage all start-up items, not just those under Login Items under the Users & Groups preferences pane.
As a tool for advanced use, MacBooster works well -- although its $60 price tag may put some off. But despite the user-friendly interface, this isn't an app we'd recommend to beginners looking for a quick and easy way to reclaim disk space and other system resources -- the lack of a backup, plus absence of hand-holding measures makes MacBooster one for intermediate and advanced users only.
IObit MacBooster 1.0.1 is available now as a free 14-day trial download for Macs running OS X 10.6 (Snow Leopard) or later, including the latest Mavericks release. The full version can be purchased for $59.95 (a cut-down Lite version is also available at $39.95).